Guest & Chalet Assistant - APPLICATIONS CLOSED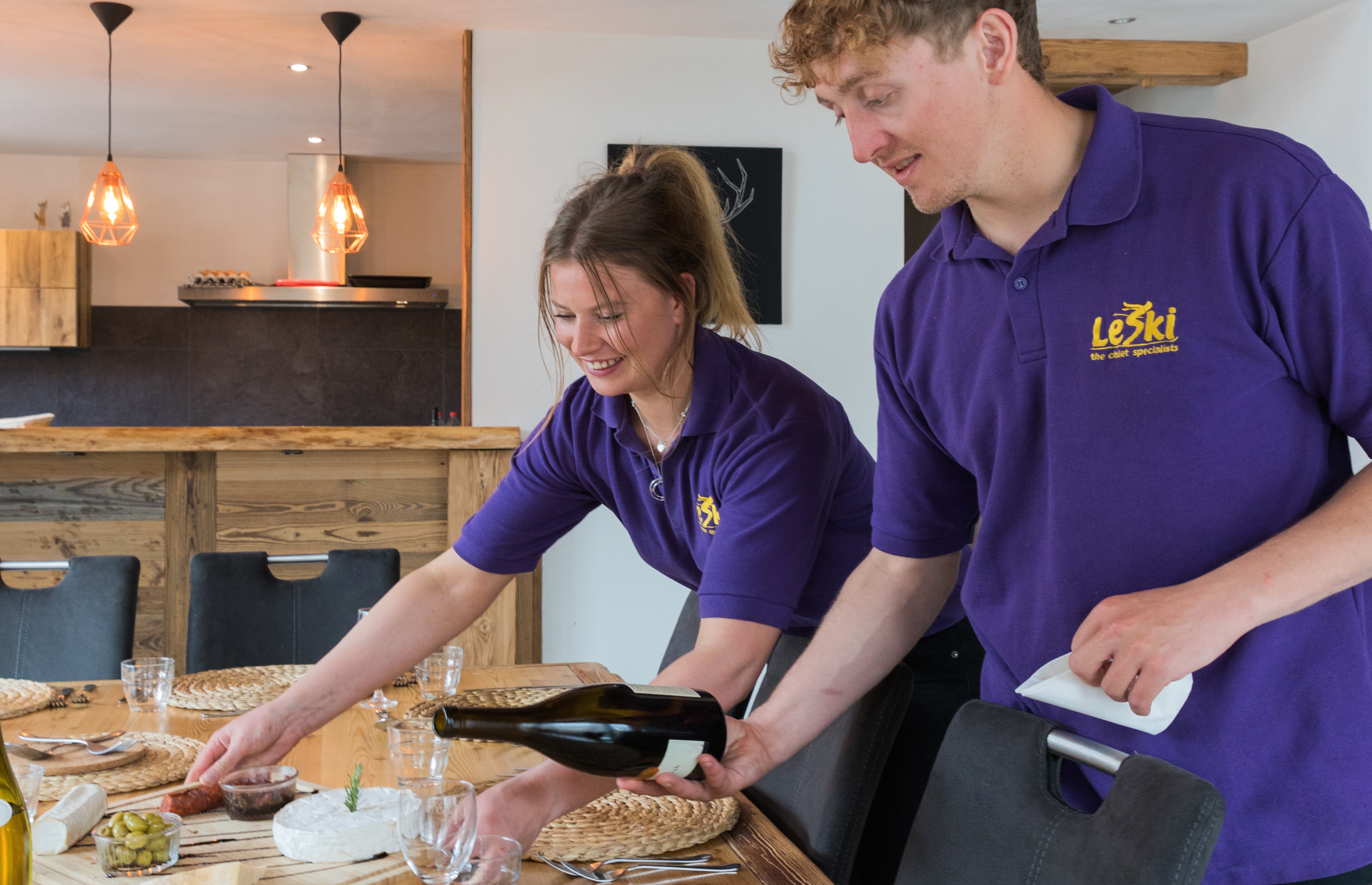 PLEASE NOTE: Please get in touch in May to apply for the 21/22 winter season.
Guest & Chalet Assistant
You will get the best of both worlds with this varied job, working with both our Guest Services and Chalet teams. Assisting our Guest Services Managers, you will meet and greet guests at the airport and make restaurant and activity bookings during the week. The rest of the time you will be on a rota to support chalet hosts with their cooking and cleaning in the chalets.
Job specification

You will be a bit of an all-rounder in this varied position. You will assist our Guest Services Managers who are responsible for guest welfare but also be on a rota to help Chalet Hosts with cooking, cleaning and customer service in the chalets.

At the airport
You will go to the airport on a Sunday. You will be the first and last member of the team our guests see on their holiday so we hope you make a positive lasting impression and ensure their arrival and departure is as smooth as possible.

You will accompany guests on their transfer bus to and from resort; answering questions and selling lift passes which you will order online.

Customer Service
You will work with our Guest Services Managers to visit guests in their chalets each day and answer queries or concerns.

This ranges from booking restaurants and activities to more serious concerns such as illness, injuries or problems in the chalet.

Chalet Assistance
You will spend a lot of time in our chalets helping Chalet Hosts who cater and clean for our guests.

At mealtimes you will also help serve and entertain guests - you may even be invited to dine with them!
A typical day

You will start work at 8am which is when guests are served breakfast. This is the perfect time to pop round to tell guests the weather, recommend ski routes and get restaurant reservations.

Once the guests are on the slopes, you will work in a chalet and help the host to clean, bake afternoon tea and prepare dinner.

You will finish work around 11am and be free to ski or do as you please during the day!

Afternoon tea is laid out for guests to help themselves.

In the evening, you will return to work in time to help Chalet Hosts prepare and serve canapés and fizz before a three course home cooked meal.

It's a real dinner party atmosphere in the evening and you will be encouraged to join in with your guests.

Many will invite you to dine with them or join them for a glass of fizz!

Once a week, you will help host our evening welcome drinks event and occasionally you will help with other resort jobs such as sorting food deliveries and distributing laundry.

You will get two days off during the week which are on the same days as all our resort teams.
An ideal candidate is...

Personable - you need to be a real people person. Chatting and getting to know guests to make them feel at home.

Professional - as the first and last members of the team our guests meet, it is imperative you leave a good lasting impression and maintain this during the week.

Organised - you have a varied job so you need to keep on top of tasks and make sure you make restaurant and activitiy bookings correctly for guests.

Essential requirements
We will look for relevant work experience in customer-service and hospitality.

Having a good level of computer literacy and numeracy skills are important for lift pass ordering.

A decent level of French is non-essential but advantageous.

You must hold an EU passport and have a UK bank account.

You should be available from late November to mid-April.

*PLEASE NOTE: please check back here in May-June to apply for the 21/22 winter season.