Resort & Ski Assistant
- position filled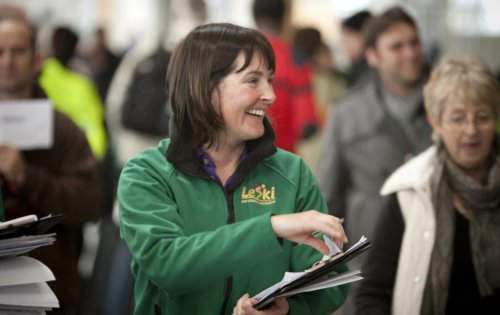 Resort & Ski Assistant

Only passionate skiers need apply! You must have excellent people skills and be confident talking about the pistes, restaurants and conditions around our resorts. We need team players who are naturally confident and friendly.

Want to apply? Download an application form (click on the link below) and email it back to us on recruitment@leski.com.
What we're looking for

You'll have excellent customer service skills, resort knowledge and hands on experience. Ideally you'll have experience in our resorts to be able to provide suitable route recommendations for our guests. You'll be an experienced skier and happy to discuss conditions, ski equipment and mountain awareness with guests, although you are not permitted to provide any kind of instruction or ski with the guests.

Your organisational skills will come in to play on transfer day as you'll be helping guests check in at the airport and ensuring an efficient arrivals procedure.

You'll be highly numerate and confident with spreadsheets in order to process lift passes.

Being able to speak French at a conversational level is a huge advantage as you'll be ringing mountain restaurants, liaising with pisteurs and helping coach drivers.
Your responsibility

You are responsible for accompanying guests to and from the airport, taking orders for and purchasing lift passes, and providing a welcoming first impression. During the week in the morning you will proactively help guests finding suitable routes around the mountain, booking restaurant tables and recommending viewpoints, coffee stops etc. before heading to a chalet to help the host finish off their morning duties. In the evenings you will often be working in a chalet, helping the hosts with service and clearing away.

As this role no longer involves skiing with guests, you will also be required to work in a resort and chalet support capacity, helping with various behind-the-scenes tasks as well as assisting with cleaning in chalets. Please be aware that this accounts for a large part of your time during the week (similar hours to Chalet Hosts). Not only is it an excellent way to meet the guests but it also offers invaluable support to the rest of the team.

Previous experience in hospitality such as waiting on or hotel work is essential. You must be prepared to get stuck in!
Skills and experience

You need to be a patient and outgoing person with leadership qualities

Previous experience in hospitality such as waiting on or hotel work is essential, due to the amount of cleaning involved in chalet work.

You'll be an experienced skier and happy to discuss snow conditions, ski equipment and mountain awareness with guests

Experience in our resorts is an advantage

Numeracy skills are essential, and French is a definite advantage.

You must hold a valid British/EU passport and National Insurance number