Help us to grow the Snow-Camp Fund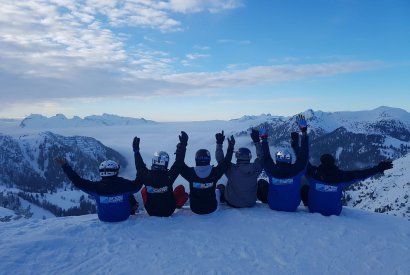 We support Snow-Camp



Here's why:

Snow-Camp's mission is to engage inner-city young people through snowsports to provide life skills training, nationally recognised qualifications and work experience to increase their motivations and aspirations, enabling them to gain employment in the snowsports industry and beyond.


How can you help?

We are asking our guests to contribute £2, £5 or £10 towards the fund being created to help young inner city people.

Every penny we are given goes directly to the funds - there are no admin charges. Huge thanks to all our guests who have already contributed.
How have Le Ski helped?
We have donated a Le Ski holiday for 2 annually since 2015. The holiday gets auctioned and the large amount it attracts goes towards empowering young people. See here for pictures of their most recent fundraising event, with a Le ski holiday on offer.


The Snow-Camp story

See the full story here It's an innovative and imaginative way of helping young inner city people improve their lives - and the lives of others - through snowsports.

We are very proud to support Snow-Camp
What else do Le Ski support?

Le Ski help raise money for The Teenage Cancer Trust by donating a ski holiday for two worth up to £2800 at a function in Yorkshire each year. Held at the Holmfirth Picturedrome in October, local legends Razorbach play this fabulous gig in aid of a wonderful charity.

See their promo vid here.