GDPR Regulations
FOR JOB APPLICANTS AND EMPLOYEES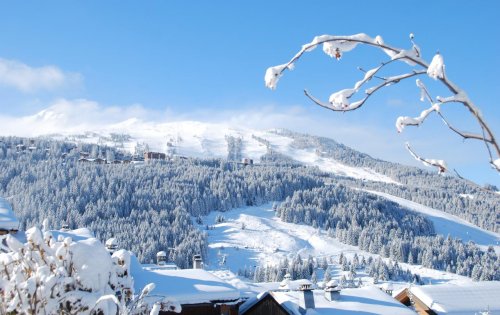 The General Data Protection Regulation (GDPR) (Regulation (EU) 2016/679) is a regulation by which the European Parliament, the Council of the European Union and the European Commission intend to strength and unify data protection for all individuals within the European Union (EU).

Please read the following information before submitting your job application to us to ensure you understand how we use your personal data in conformity with regulations.
It is necessary for candidates applying for a job with Le Ski Limited (the company) to submit personal information within our application form. We request this information for the purposes of:

a) Checking your suitability and eligibility for the job role

b) Making contact with you and your chosen referees to progress your application

For successful applicants, we require this information for purposes of:

c) Our employment records

d) Providing a means of contacting you during the season

Your personal information will be erased following the termination of your contract with us unless we consider you for re-employment the following season in which case your data will be retained for the purposes outlined (points c and d).

Your data will not be used for any other purpose or shared outside the company unless stated in the proceeding text.

The company takes the privacy of your information very seriously. We ask all candidates to read the following information on General Data Protection Regulations in relation to your job application and employment alongside and in addition to, our Privacy Policy, which can be found at www.leski.com/chalet-holidays/privacy-policy.

We use Google Forms as a platform for sending and receiving application forms. You are referred to clause 23 in our Privacy Policy, for advice prior to using it.

The General Data Protection Regulation (GDPR) (Regulation (EU) 2016/679) is a regulation by which the European Parliament, the Council of the European Union and the European Commission intend to strength and unify data protection for all individuals within the European Union (EU).



It is a number of years since the Data Protection Act was introduced, and the European Union has set out to give it a makeover with some tough new rules on how businesses should store and use personal data. Personal Data is any piece of information that could be used to identify a person.

GDPR introduces some very strict regulations surrounding how we handle data, one of the key requirements being that we get Explicit Consent from you to use your Personal Data. This means that we need to make sure every piece of data we use on your behalf has your Explicit Consent attached to it before we can use it. This must be freely given and used only for the matter we believe we may need to use your Personal Data.

We have also advised you how you can withdraw your consent as we progress your application and if employed, following termination of your contract with us. There may be other times we need your Explicit Consent and if that is the case we shall make a stand-alone request at that time.

Unless a longer retention period is required or permitted by law, we will only hold your Data on our systems for the period necessary to fulfil the purposes outlined or until you request that the Data be deleted.

You can ask that we delete your records at any time after the period for which we require to use the information by e-mailing us at recruitment@leski.com.

We require your Consent to allow us to progress your application, and we seek this Consent to utilise your Personal data for the reasons previously stated (points a, b, c and d).

It should be noted that if you do not provide your Consent we may not be able to progress your application as we would like. We will discuss with you the options available for progressing your application if this is the case to allow you to make a more informed decision on Consent.
By submitting your application form to us we will accept this as your Consent to allow us to use your Personal Data for the reasons stated and agreement to the following terms:

In the following, 'you' refers to you as the job applicant and 'we' and 'us' refer to Le Ski Limited as the Data Controller.

1 Instructions to act
You consent to your personal data being processed for the purposes of a) Checking your suitability and eligibility for the job role and b) Making contact with you and your chosen referees to progress your application. If your application is successful, your information will be retained for c) Our employment records and d) Providing a means of contacting you during the season.

Successful applicants consent to us keeping this personal data on file until the termination of your contract unless we consider you for re-employment for the following season in which case it will be retained for the purposes outlined (points c and d).

2 Communications
You consent to being contacted by us when necessary by post, e-mail, SMS messaging and mobile telephone.

3 Withdrawing Consent
You understand that you can withdraw your consent at any time for any of the Data requested by e-mailing us at recruitment@leski.com.

4 External Audit Consent
You consent for us to allow personal data to be viewed and/or processed externally for the purpose of audit, accounting, insurance and compliance with any legal obligation to we are subject.

5 Sections where Consent is Not Given
If you do not give your Consent for any of the above points please contact us directly at recruitment@leski.com.