Working with Le Ski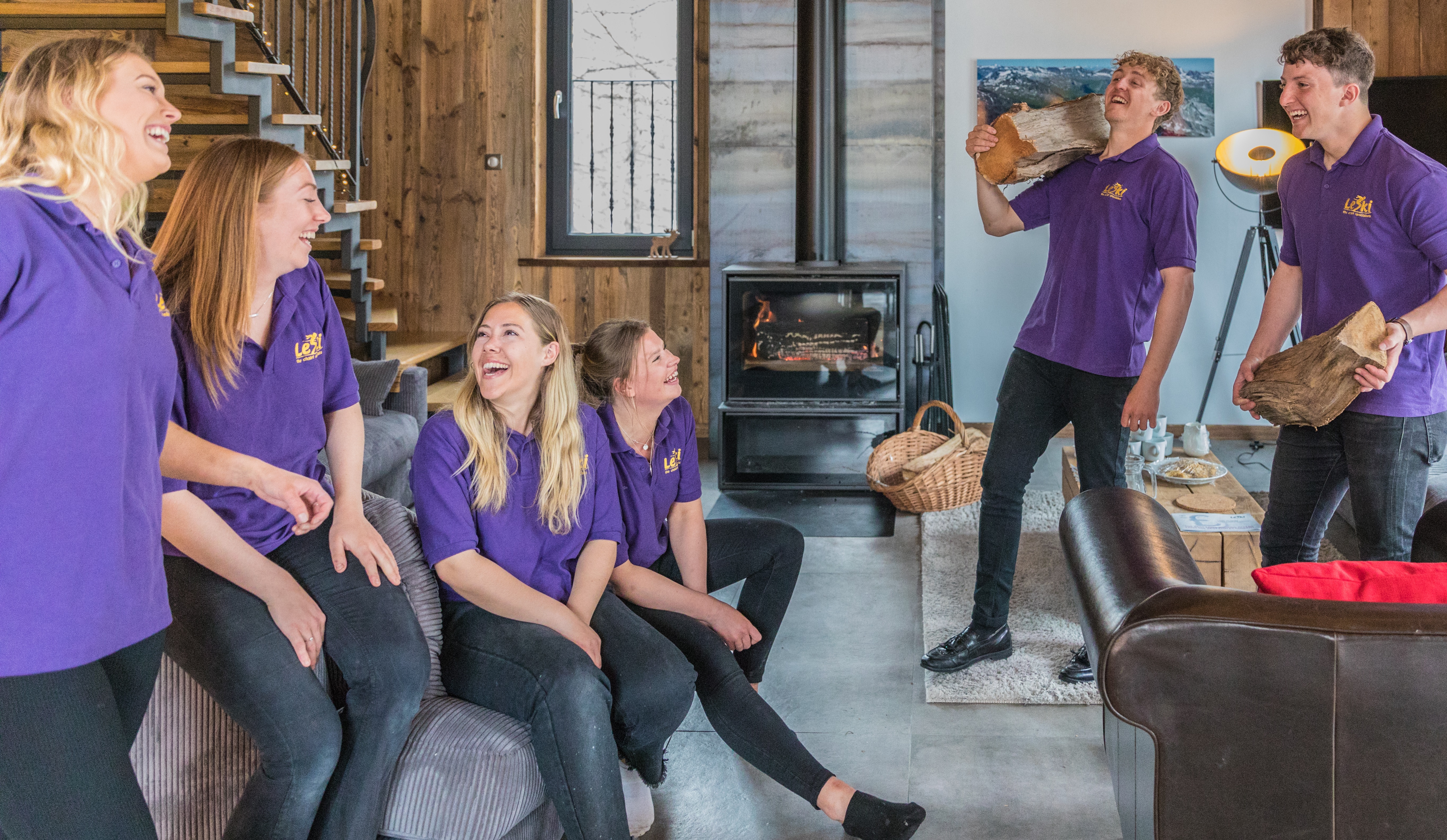 Work for an award-winning company this winter!

The first step in applying for a ski season job should be to fully understand the company - to make sure we are right for you and that you are right for us.

So, to get you started, here's a bit about Le Ski, our employee package and answers to some frequently asked questions.
About Le Ski
Le Ski are a family-run company based in Huddersfield. We have run catered chalet holidays since 1982.

We pride ourselves on having guests and staff who come back to us year after year... we must be doing something right!

We have 32 chalets in total, in Val d'Isere, Courchevel 1650 and La Tania in the 3 Valleys. They range in size, catering from 2-22 guests.

What's special about Le Ski?

High levels of guest satisfaction. We've successfully run holidays for nearly 40 years & we receive excellent guest feedback.

We prioritise staff welfare. We hope that if we look after you, you'll look after our guests - so we do!

We're supportive. We have an experienced and supportive management team on hand to help you every step of the way.

We're genuine. We're helpful and honest in our approach to selling holidays so there's no surprises for guests or for you in resort.

We could go on...
Our employee package

Our employees receive a competitive work package which includes:

Accommodation - excellently located, all our staff accommodation is in resort so you're only a short walk from work, the slopes and local amenities.

Days off - two full days off per week and ski time between your split shifts on working days.

Lift pass - for the full season with 'Carre Neige' insurance.

Equipment - ski or snowboard hire.

Transport - we will get you to and from the mountains at the start and end of the season.

Wages - paid monthly.

Uniform - polo tops, soft shell and jacket provided for free.

We do not ask for a financial bond or withhold your wages at any point during the season.


How do I apply? Tempting, isn't it...? Navigate to our job pages e.g. Chalet Host to apply.

Is there an age limit? No! We've had staff from 18-73 years old so far...

How much experience do I need? Please see the job-specific pages for our essential requirements.

Can I choose where I work? We will try to put you where you prefer but this does depend on availability.

Do you employ couples? Yes! You can apply to host a chalet together or for separate jobs.

How much ski time will I get? 2 days off per week and time between your split shifts each day.

What cookery courses do you recommend? Click here to find out!

I'm not available for the full season, can I still apply? If you can't do the full season we can put you on our reserve list.