Working with Le Ski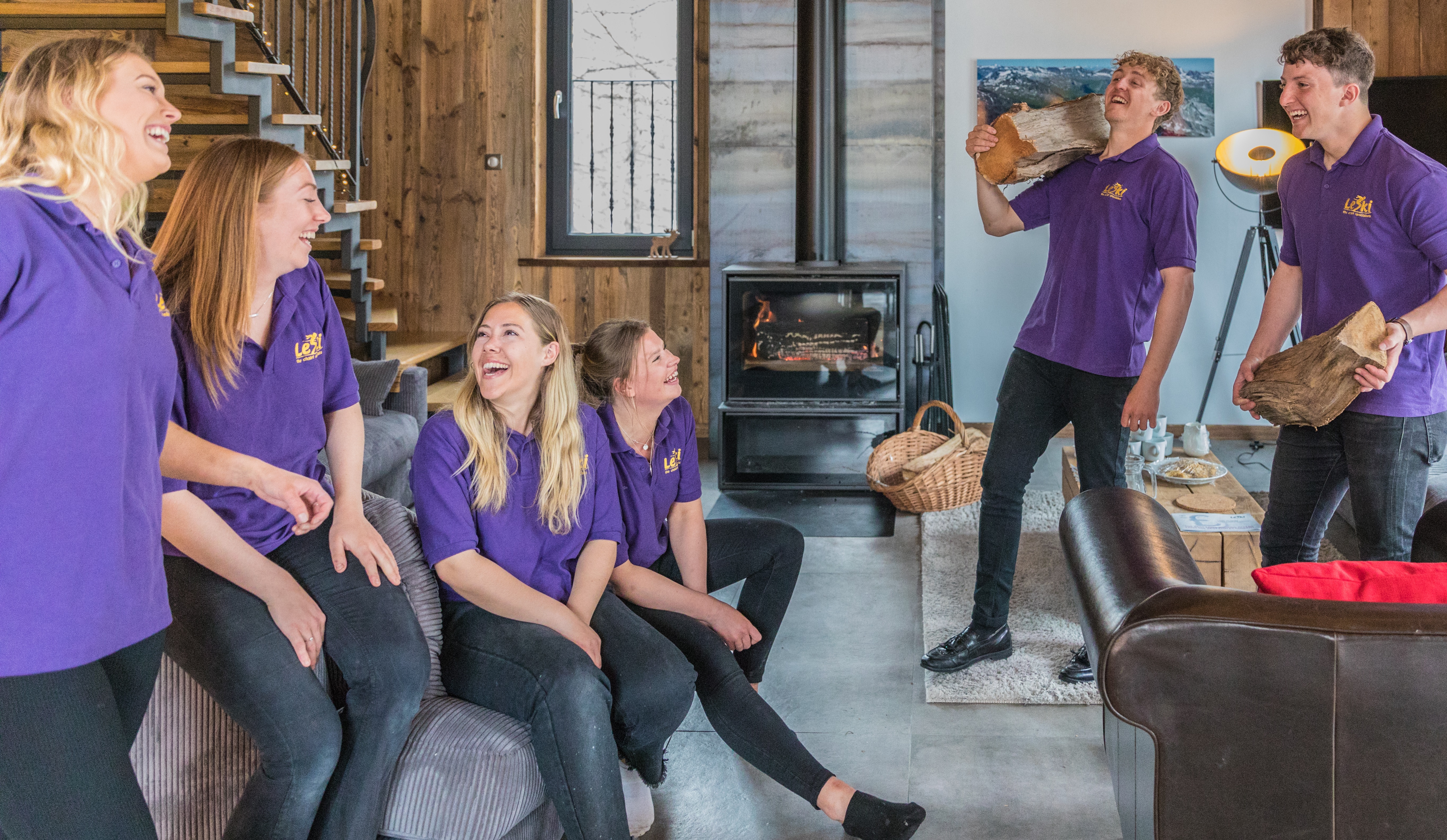 Work for an award-winning company this winter!

The first step in applying for a ski season job should be to fully understand the company - to make sure we are right for you and that you are right for us.

So, to get you started, here's a bit about Le Ski, what it's like to work for us, how to apply and answers to some frequently asked questions.
About Le Ski
Le Ski are a family-run company, founded in 1982. We are award-winning and have successfully run chalet holidays for nearly 40 years.

We run catered chalet holidays in the French Alps in the three resorts: Val d'Isere, Courchevel 1650 and La Tania.

We have 32 high quality chalets which all vary in style and size, catering from 2-22 guests.

We pride ourselves on having very loyal guests and staff who come back to us year after year... we must be doing something right!

What's it like to work for Le Ski?

You would work with us in one of our three resorts in the French Alps.

The winter season runs from the end of November until the end of April.

You would work as part of a close-knit team in your resort, lead by experienced managers who are on hand to support you.

We run in-resort training at the start of the season so you're fully prepared for your job.

During the winter you will have 2 days off a week and work split shifts so there's always plenty of time to have fun on the slopes!
How do I apply?

First you need to choose which job is best for you. To read our resort job summary, click here.

Once you've found your dream job, download and complete the online application form which you can find on our website job pages.

We aim to reply to all applications so keep an eye on your e-mails for our response.

If successful, you will be invited to a short 5-10 minute Zoom call before being shortlisted for an interview.

The interview lasts around an hour. Don't be nervous, we just want to get to know you better!

British passport holders

Please note, following Brexit there are new requirements for British passport holders to work in France.

Before applying, please ensure your passport is valid for the full season. To check online, click here.

We accept applications from British passport holders but you will need a Work Permit and Visa. Please note, this paperwork has to be organised by us so it is not something you can do on your own before applying.


Frequently Asked Questions

I have a British passport, can I work for you? - We do accept applications from British passport holders and we will help you get the visa you require.

Can I apply to be a Chalet Host before I've completed my cookery course? - Yes, just make a note on your application form to say you're planning to do one.

I'm not available for the full season, can I still apply? - If you can't do the full season, we can put your application on a reserve list.

Do you employ couples? - Yes, you can apply to host a chalet together or for separate jobs.

Can I choose where I work? - We try to put you in your preferred resort but this does depend on availability.

How much ski time will I get? - 2 days off per week and time in between your split shifts.

Is there an age limit? - No, we've had staff aged 18-73 years old so far…

How much experience do I need? - Please check the job-specific pages to read our essential requirements.

For any further questions, please e-mail us at recruitment@leski.com.