Val d'Isere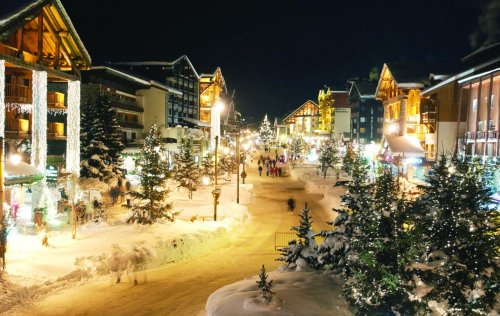 The Lowdown

Highest lift: 3456m

300km of pistes

10 Le Ski chalets

Off-piste mecca
Our guests say...
'You may not have had a direct hand in the great snow conditions (they were exceptional!), but staying in Chalet le Bel Air was one of the best experiences ever.'
- BS, by email
The Resort
The journey up the winding roads to the Espace Killy makes you realsie that you are in the middle of what used to be nowhere! From a series of tunnels you'll emerge wide-eyed, past the foreboding Grande Motte glacier and the mysterious reservoir, held up by Atlas (or is it Jean-Claude Killy?) and watched over by the sentinel lady of the lake.

You'll then pass some strangely incongruous apartments which mark the beginning of Val d'Isère – a deep valley, dominated by the Bellevarde and Solaise peaks.

Way up in the wilderness they thought this resort would never work but nowadays it's known as a world famous ski and party-town by Brits, French and a good smattering of Scandinavians.

The aforementioned Monsieur Killy, winner of nearly every category of the 1968 Olympics, learnt to ski here and as a consequence the ski area, which links with Tignes, wass named in his honour.
The Skiing

Val d'Isère is a dramatic resort with a recently much-improved lift system. With easy links to Tignes it makes up the Espace Killy, renowned for its challenging skiing and vast off-piste areas.

This is not to say that novices are overlooked – they can warm up on the free 'Village' drag, then opt for the 'Ski Tranquille' area around Borsat. The more experienced should try out 'Criterium' in La Daille, venturing to 'Mattis' in the trees during snowy weather.

A trip over to Tignes is simple nowadays and quick and opens up all manner of options for skiing and sampling the vin chaud! Advanced skiers will enjoy the challenge of speeding down La Face (the Olympic downhill in 1992) at the end of the day and those who have come to sample the famous powder will be desperate to try the Col Pers route above Le Fornet.

The lift pass office have a selection of passes to suit differing levels of ability.

For real beginners, there are some free lifts so that you can practice and not need to buy a pass until you're ready to go further afield. The Espace Killy pass is great value for the amount of skiing on offer, and these come at different rates for adults, seniors, children with freebies for the very young and err... 'extra-mature' skier!

Pedestrian passes are available which come with €5 off altitude restaurants. Any ski pass from 2-15 days in duration also includes a free session at the fab pool/leisure centre.

Please note that we no longer sell passes on the coach to Val d'Isere so make sure you book your Val ski pass in advance. Click here for prices.
The Rest

For those who have the stamina to ski all day and party all night, Val d'Isère is your Mecca (although bingo nights are few and far between…). Choose from chic cocktail bars, rowdy sports pubs, catch a live band or have a few games of pool or table football.

There's a huge selection of restaurants for chalet night off, ranging from the usual pizzas and steak to all manner of fancy fare. There's a wide range of shops too; and keep an eye open for the Patisserie whose window displays are extremely enticing.

Getting around is easy, with the free buses running regularly to and from each end of Val d'Isère, should you get waylaid on the way home from the slopes, or prefer not to waste time walking to the bar!