Guest Feedback
Each questionnaire is read by our office and managerial teams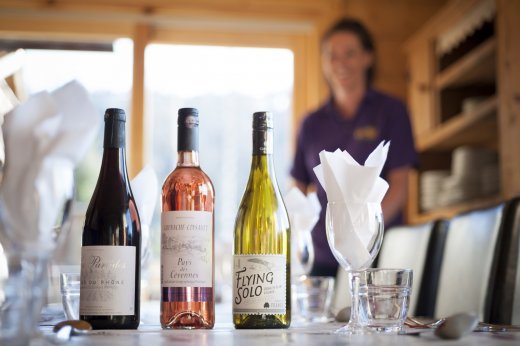 We asked: 'If we could improve one aspect of your skiing holiday, what would it be?'
Here are a few favourites...

'Make my body more capable of consuming huge quantities of alcohol and red meat!'
- Helen, January 2017

'The holiday was perfect '
- Robert, January 2018

'My son's reply (and the only complaint on the week) "we should have done it sooner!"'
- Natasha, February 2017



About our service...

'Every member of Le Ski staff I met improved our experience. The chalet hosts adapted to our particularly outgoing families and enabled our experience to really feel like a Christmas away from home. The guest services were above and beyond anything I could've expected and in meeting all of the Le Ski staff, I felt like I was being welcomed into your community for the duration of my stay.'
- Harry, Chalet Le Sureau, Christmas 2017

'Fantastic - one of the strongest points of Le Ski is the great staff.'
- Craig, Chalet Du Berger, February 2017

'We really appreciated the responsiveness of all the staff, and the service of getting bags off the bus, and taking them to be loaded when leaving made for such a smooth arrival/departure - thank you'
- Victoria, Chalet Irma, January 2017

'Usual high standard. Representatives in the UK had first hand knowledge of the accommodation which is important.'
- Stuart, Chalet Roc Merlet, January 2017

'The staff could not have been more friendly and helpful and gave me every confidence everything was under control.'
- Katharine, Chalet Le Blanchot, Christmas 2016

'The head nanny came to our chalet on our first evening and was very reassuring. We only ever considered mornings as we wanted to spend afternoons as a family and this didn't seem to be a problem so we tried it. S absolutely loved it and all of the staff seemed fantastic. They all seemed professional and genuinely caring. So much so that we felt confident to go and ski ourselves whilst our other daughter was in ski school - something we have done very little of since having children!'
- Arran, Chalet Michele, January 2018

'Faultless. All of the staff were polite, customer focused and very professional, at the same time being very friendly.'
- TH, Chalet Rikiki, March 2017

'All were highly professional, friendly and clearly very committed. It is always good to hear how well they are looked after by their employers and it shows in the service they provide.'
- Hayley, Chalet Le Notus, March 2018


About our food...
'Rosie and Emily were absolutely exceptional. Great cooks who clearly put a lot of effort and pride into the meals, they were both great to have around too. Absolutely faultless, made the holiday brilliant .'
- Catherine, Chalet Bellevarde, March 2017

'The Le Rabel staff were excellent. The food was the best we have had not just with Le Ski but with any of the ski companies we have used in the past 20+ years!'
- William, Chalet Le Rabel, New Year 2017

'Beth wasn't just good she was next level!! Who needs to go to 1850 for the Michelin starred restaurants when you have Beth ???'
- Gill, Chalet Le Bisolet, March 2017

'Our chalet host, Andy (Bouquetin) is AMAZING! His food is stunning, he kept the chalet extremely clean, nothing was too much trouble and he was delightful company. He clearly takes a real pride in his work and has very high standards.'
- CS, Chalet Bouquetin, February 2017

'Lash was the best host we have ever had, the standard of cleanliness was by far the highest we have experienced. Her catering was excellent and her attention to detail was really appreciated.'
- BS, Chalet Passe Montagne, February 2018

'Katie and Ella at Sureau. They were superb in every way and it was because they were such brilliant hosts that we booked again. Nothing was too much trouble, the food was gorgeous, beautifully presented and we even came away with some recipes.'
- David, Chalet Sureau, January 2018

'Sam (our host in Kanjiroba) and Alex who was helping him out were both superb and added to the experience of the whole week. Sam's cooking was incredible and he made life in the chalet so much more enjoyable - absolutely first class.'
- Thomas, Chalet Kanjiroba, January 2018

'Katie and Nicole were brilliant - food was amazing and nothing was too much trouble.'
- Karen, Chalet Le Bel Air, April 2018

'Tommy was brilliant, his food was the best I'd had after ten ski chalet holidays. He is definitely going for a Michelin star with his food! Top work, nice guy and clearly works very hard.
- Wayne, Chalet Le Mazot, January 2018


From Feefo...
We have used Le Ski many times over the last few years and have never been disappointed. Chalet hosts never cease to amaze, the product is excellent and the service second to none. Will continue to use Le Ski for the foreseeable future. Great product at a great price.
– Vincent, February 2018

Superb Christmas spent in Chalet Bonheur
Simply fabulous. Our third trip with Le Ski and definitely not our last. Super chalet in a great location (Bonheur) with amazing food (especially the cakes!). Charlie, our chalet host, was fantastic and cooked a perfect Christmas dinner for us all. He worked tirelessly all week and made everything perfect. Thanks Le Ski for another amazing holiday in Courchevel.
– Rachel, Christmas 2017

Simply brilliant holiday!
Excellent service from everyone, UK Office staff, flight, transfers, chalet, chalet host, resort manager, all superb.
– Sarah, February, 2018

Perfect
Having used Le Ski for over 10 years it just keeps on getting better
– Anonymous, February 2018

Best Christmas in the Alps in 25 years of ski holidays!
Our chalet host could not be faulted, at all times cheerful even during early breakfast on transfer day. The food was excellent and nothing was too much trouble. Every member of the Le Ski team we encountered was totally professional and very obliging. They appeared to have thought about everything that was needed for an enjoyable holiday.
– Anonymous, Christmas 2017

Hosting, cooking, friendliness, home from home. Le Ski is our favourite ski company. We have skied for 40 years and find Le Ski the best we have used . We will continue using Le Ski . Have recommended you in the past to our friends and will continue to do so in the future .
– Janice, December 2017