Guest Feedback
Each questionnaire is read by our office and managerial teams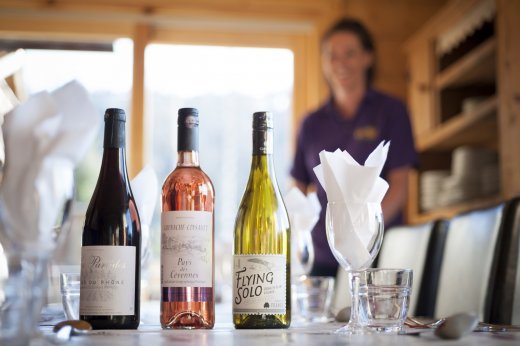 We asked: 'If we could improve one aspect of your skiing holiday, what would it be?'
Here are some of our favourite responses...

'Stop me going back so brilliantly fed, rested and exhilarated and so unfit for work!'
- SS, Tavistock, March 13

'Can't think of anything. Very happy guest!'
- CP, Aldershot, Dec 2012

'It'd be difficult to improve on such a fantastic week '
- TK, Northants, Apr 13

'That we never had to go home!!!'
- AD, Mar 13

About our service...

The combination of weather, snow conditions and gorgeous cakes all contributed, but most importantly it was your company, warm heartedness and humour that made our holiday so memorable.
- BR, Blackburn, Jan 2013

I can honestly say that Le Ski has exceeded every expectation. Fantastic chalet, great host, great food & guests! Thank you.
- CW, Egham, Le Bisolet, Dec 2011

Having just returned from another superb skiing holiday, I just want to say congratulations to everyone who made this happen. We had very high expectations based on our previous holidays with you and were not disappointed!
- S&CS, Weybridge, March 2013

Have always liked Le Ski for a good quality holiday.
- PR, Kent, Premier de Cordée, March 2012

Not found another company to compare.
- DA, Maidenhead, Bisolet, March 2012

Well we had a great first time with Le Ski, everything went so smoothly it was a delight! We certainly hope to use you again.
- B&SG, by email

From the first phone call when I enquired about availability to the final goodbyes as we left the airport I've been really impressed by the whole team. Everybody has been cheerful, friendly, helpful and above all professional. I'd have no hesitation in recommending you and we will be booking again!
- JK, Halifax, January 2012

Sophy our chalet host was beyond measure. She was warm, kind and charming. It was our first time in a hosted chalet and Sophy made everything feel so relaxed and comfortable. She was so engaging and lovely, we wanted to bring her home with us.
- KH, Chalet Paloma, February 2015

About our food...

Our chalet host Charlie was one of the best chefs we have had, and he clearly understood how to cater for our needs.
- TH, Huddersfield, Passe Montagne, Mar 2013

Ash is extremely talented at both cooking and hosting – she was fab, one of the best chalet hosts ever
- E&DH, Islington, La Face, Apr 2013

Friendly, great service. Best cooking on 12+ years of chalet holidays.
- PC, Braunton, Feb 2013

Our chalet hosts Nicki and Libby where outstanding. I've skied Val for 30 years and stayed with most of the UK based operators and your girls where up there with the best.
- MW, Leicester, Du Berger, Apr 2013

Matt was a great chalet host, nothing too much trouble, great care and attention to our meals and the children's meals too which was much appreciated. He is a superb chef and gained the nickname Michelin star Matt by the end of the week by us as we couldn't believe the quality of the meals he was cooking!!!
- CS, Cambridge, Feb 2013

Louisa was a lovely, obliging host and an excellent chef – taking time to cook what I liked and could eat. Truly the best vegan food on any ski holiday I have had (and I've had a few!) Big gold star!
- KH, London, Le Bonheur, March 2012

Andy was very probably the best chef we have ever had with Le Ski, he produced the most amazing food which tasted simply wonderful. Great care and attention to detail and clearly loved to please. - HP, York, La Grand Casse, Mar 2015

Alice, our host, was a lovely girl. Excellent food, got some good ideas for my dinner parties…
- AJ, Blackheath, Michele, Feb 2012

I would like to add my personal thanks and gratitude for the outstanding vegetarian food choice and hospitality. By far the most impressive I have ever received.
- DR, Blackburn, January 2012

About our staff...
I'm just back from four weeks with Le Ski in 1650. And I'm pleased to say, that once again I had a lovely time. Please pass my thanks onto all your staff, who were extremely kind and helpful.I shall definitely be back next year.
- BB, Lymington, 4 holidays in Courchevel 2013!

To be honest I found the staff an absolute credit to your company and it is what put the holiday a cut above others we have been on. They were friendly, polite and willing to do whatever the could to keep everyone in the chalet happy.
- AR, Berkshire, February 2015

Dave, Tom, Lydia & Damien made us feel like one of the Le Ski family and nothing was too much trouble. Well done, will see you next year.
- JV & ML, Feb 2013

I just wanted to say a massive "THANK YOU" to all of the creche staff for helping make our holiday so fabulous. The kids loved every minute and was so nice to see them out and about bum boarding and playing in the snow.
- JM, Woking, Mar 2013

Having skied for 25 years Laura is by far the most professional chalet host… Excellent, great cooking, very attentive and flexible. Well done Le Ski!
- MW, Altrincham, Marmottes, Dec 2012 and Mar 2013
UK service always helpful & personalized. Excellent cook and great attention to detail.
- M, Barnstaple, Jan 2013
The reason we keep coming back to Le Ski comes down to the service you provide and the amazing staff you employ. Everyone in the UK office has always been more than helpful whenever I have had a question or concern. And, our chalet hosts have always been excellent.
- KC, by email, December 2011
We have had the best resort logistics ever - so efficient from the landrover to the ski shop, flight times and the way to organise the final morning. You really have picked a great crew out here, so friendly, willing, professional… Just fab! Thank you.
- A&D, London, La Saulire, Feb 2012