Guest Feedback
Each questionnaire is read by our office and managerial teams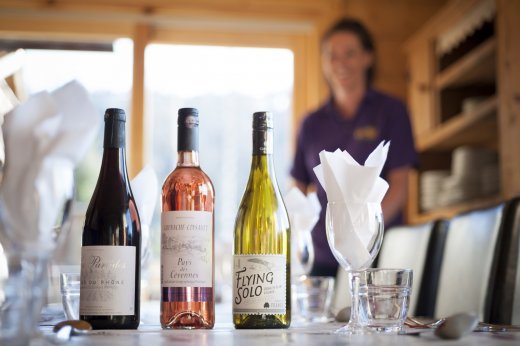 We asked: 'If we could improve one aspect of your skiing holiday, what would it be?'
Here are a couple of our favourites...
'Le Ski have the market sewn up in that their industry experience is immense so very difficult to find something that requires improvement.'
- Jane, Christmas 2018

'None, it was a great holiday and Hannah was the perfect host. Very happy customers!'
- Hannah, Christmas 2018



About our service...
'Ellie was fantastic, super cook very accomodating and friendly. Good company, worked hard and took pride in what she did.'
- Nicola, Chalet La Grande Casse, February 2019
'[the staff were] Excellent throughout. In particular our chalet hosts, Josh and Holly, were faultless, friendly, helpful and brilliant cooks!'
- Nicholas, Chalet Kanjiroba, January 2019

'Sarah was our host the last time we skied at the same chalet 5 years ago, so it was a lovely surprise to see her again! She and the team were all absolutely brilliant - professional, friendly, efficient and looked after us so well we were sad to leave'
- Lindsay, Chalet MarMau, January 2019

'Our chalet host Eliza was fantastic. Because we were in Petit Marmau which is quite intimate it is important that the chalet host is professional but also friendly and gets on with the family and Eliza did that very well. She was great with our two children whilst producing very high quality meals.'
- Erika, Chalet Petit MarMau, April 2019

'Freya has been a truly excellent host. She is very amenable, nothing has been too much trouble and the chalet is kept immaculately clean. Freya's cooking is delicious, promptly and beautifully served. Freya is an exceptional young woman and a credit to Le Ski.'
- Sandra-Jane, Chalet Bellevue, January 2019

'The head nanny came to our chalet on our first evening and was very reassuring. We only ever considered mornings as we wanted to spend afternoons as a family and this didn't seem to be a problem so we tried it. 'S' absolutely loved it and all of the staff seemed fantastic. They all seemed professional and genuinely caring. So much so that we felt confident to go and ski ourselves whilst our other daughter was in ski school - something we have done very little of since having children!'
- Arran, Chalet Michele, January 2018

'We would give Rosie 11 out of 10. Faultless service. Amazing cooking, great with kids and an asset to the company.'
- Emma, Chalet La Terrasse, April 2019

'All were highly professional, friendly and clearly very committed. It is always good to hear how well they are looked after by their employers and it shows in the service they provide.'
- Hayley, Chalet Le Notus, March 2018


About our food...
'Tommy, Fred, and Grace were excellent from start to finish. The chalet was clean. The food without fail was delicious. The chalet team were really friendly and helpful.'
- Maria, Chalet Rikiki, January 2019

'Zeph and Hattie were outstanding hosts, and produced excellent food and always with a smile. Congratulations to them,'
- Hugo, Chalet Du Berger, January 2019

'Our chalet hosts James and Will and John were excellent. They were welcoming, helpful and friendly but still remained professional throughout. The food was delicious and they took great care with presentation. Thanks Will, James and John!'
- Imogen, Chalet Le Bel Air, New Year 2018/19

'Lauren was extremely professional, friendly, confident and responsive to our requests. All 7 chalet guests highly commend her and appreciate her level of engagement. The food was always on time, the presentation was perfect and the taste was exquisite. She catered to our food requirements, helped to organise our schedule and was great company. Thanks Lauren!!!'
- Maria, Chalet Maurilisa, March 2019

'Katie and Ella at Sureau. They were superb in every way and it was because they were such brilliant hosts that we booked again. Nothing was too much trouble, the food was gorgeous, beautifully presented and we even came away with some recipes.'
- David, Chalet Sureau, January 2018

'...all our food was delicious, on time to the minute and beautifully presented. One of our party had dietary requirements for health issues and this was dealt with sensitively and imaginatively, thank you.[...] one of our party is a professional chef and was very impressed by Marcin, 'not only is his food delicious he prepares it with love and attention' high praise indeed...'
- Angela, Chalet Premiere de Cordee, March 2019

'Maddie and Alice are SUPERB...we have spent two separate weeks this year in Chalet Angelique, and we could not have asked for better food or all round service'
- Iain, Chalet Angelique, March 2019

'Tommy was brilliant, his food was the best I'd had after ten ski chalet holidays. He is definitely going for a Michelin star with his food! Top work, nice guy and clearly works very hard.
- Wayne, Chalet Le Mazot, January 2018


From Feefo...
Another excellent holiday with Le Ski!
This was our fourth holiday with Le Ski and it was as good as ever. The chalet, which was spacious and comfortable, was well located with easy access to the slopes and fabulous views over the surrounding mountains and valley below. Our chalet host Lucy was a great cook and a friendly, efficient and entertaining host. Flights and transfers were fine and the reservations staff made the booking very easy. The snow and weather were excellent - what more could we have wanted?
– Sarah, March 2019

Looking forward to next season!
Brilliant staff all the way from the initial booking conversation through to chalet host
– Anonymous, April 2019

A happy customer as always
I would certainly always recommend Le Ski. We have been on many, many ski holidays with them and had some fabulous times. We have only ever had a couple of issues and they were dealt with quickly and professionally. I think it is only when you actually have an issue that it is a real test of how good a holiday company is and Le Ski certainly haven't let us down. We are already looking forward to next season.
– Paul, March, 2019

Perfect
Having used Le Ski for over 10 years it just keeps on getting better
– Anonymous, February 2018

A very happy client...
I love the chalet, the staff were excellent and I have already booked next seasons holiday to get the best out of the early booking discounts.
– Simon, January 2019

Nothing is too much trouble.
Finally a ski chalet company that is focused on its customers needs rather than its profits. The chalet was beautiful with top class food and a wonderful chalet host. Nothing was too much trouble and I would definitely travel with Le Ski again - in fact I've already booked for next season!
– Andrew, February 2019