Maintenance
- Positions filled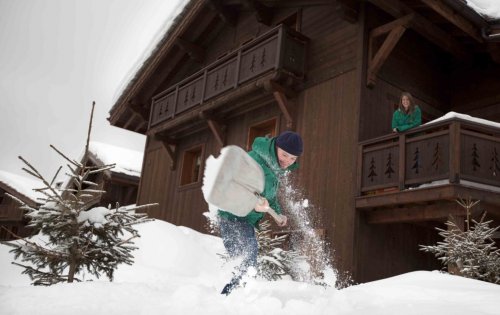 Maintenance
An unpredictable role, the maintenance person will be responsible for the repairs and upkeep of the Le Ski chalets, apartments and company vehicles.

Want to apply? Download an application form (click on the link below) and email it back to us on recruitment@leski.com.
What we're looking for

This position needs a person who works with independence and initiative. Having gained your maintenance skills in the workplace, we also expect that you'll have a friendly and professional attitude. Knowledge of French is an advantage.
Your responsibility

Keeping the resort chalets functioning perfectly is your responsibility. This could mean anything from varnishing to fixing door locks, to mending vacuum cleaners and fixing leaky dishwashers.

If you are unable to complete the work yourself, you will need to arrange for an expert to do it. Other duties include path clearing, luggage handling, deliveries, driving and looking after Le Ski vehicles. You will dine once a week in a chalet helping the hosts with service and clearing away.
Skills and experience

You will have a qualification in plumbing or electrics and knowledge of vehicle and household repairs

A positive attitude, flexibility, initiative and independence are essential

You must have held your driving licence for two or more years

You must hold a valid British/EU passport and National Insurance number