Our Staff
mature and capable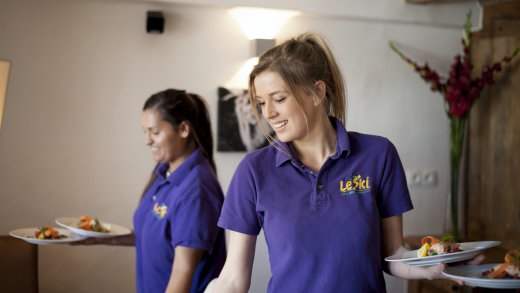 The vital ingredient...
Our staff are chosen because we feel they're mature and experienced enough to maintain the very high reputation that we've taken a long 36 years to establish...
You'll find out that our UK office ladies are all very helpful in making sure that you've got everything you need before you travel; you can expect the same from our resort teams.


Let us introduce them...
Resort and Ski Assistant
Your first point of contact with Le Ski at Chambery airport, our ski hosts will help make the transition between plane and chalet nice and smooth.

The rest of the week they help you plan routes to find the best snow and lunch spots. They also dedicatedly research the best hot chocolate stops, all in the name of customer service.

Please see our Lift Passes page and Ski Hosting page for more information on what our Ski Hosts get up to...
Chalet Hosts

We don't just choose any old person who can knock up a passable banana cake to do this role.

To be a chalet host with Le Ski you need to have not only cooking experience, but also a bit of an obsession with food.

Our hosts are also flexible, professional, mature and capable types who genuinely care about their chalets and their guests.

Click here to see our Food & Drink page
Guest Services Manager

Each resort has a Guest Services
Manager and their job is to make sure that you're having a good holiday, and to check you have everything you need.

They'll visit you in the chalet during breakfast or in the evening, and they're also contactable 24/7 so if you're having a problem, this is who you'd call.

On a more day-to-day basis they can also help with booking restaurants, ski schools, taxis, weather updates etc.


Support Staff & Chalet Manager

All the above couldn't happen without the help of our Chalet Managers and support teams. You may meet some of them during your stay, perhaps over dinner or delivering something to the chalet.