Ski School for Children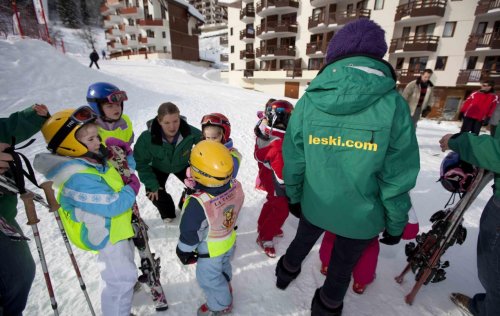 Ski School for Children

Below are our recommendations for ski schools that offer top quality lessons for children conducted in English.

We strongly recommend that everyone wears helmets when they ski or snowboard.

Please remember to book ski schools in advance for children, especially during peak weeks.
Don't hesitate to call us if you have any queries: 01484 548 996
New Generation
Courchevel, Val d'Isère and La Tania
We are pleased to be able to recommend New Generation in all three of our resorts. Their coaching sessions from English-speaking instructors continue to get excellent results and customer feedback.

Here's a selection of their children's lesson prices:
Kids' and teen groups (5 - 13yrs) 350€ or 450€ depending on the week
4 hrs per day
2 to 8 per group.

Whippersnappers (4-5 years) 250€
2 hours per day
2 to 6 per group

Out of school holidays children's groups run on request - please contact New Generation directly

Full details here www.skinewgen.com
Other ski schools in La Tania
It is important to book ski school early here so that you get what you want for you and your children.

Oxygene offer group and private lessons in English and also offer children's group lessons during school holidays.

Sweet Snowsports offer English-speaking and highly qualified instructors on their well-priced coaching workshops.
www.sweetsnowsports.com