How to apply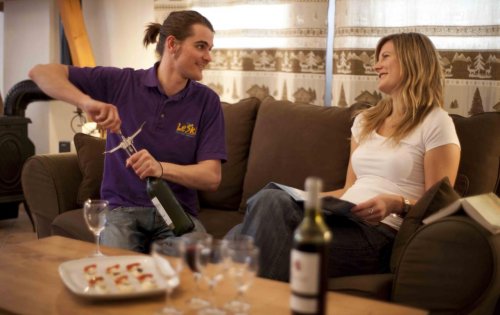 Working with Le Ski in the French Alps
For all recruitment enquiries please email Dan and Alex on recruitment@leski.com

Recruitment
Le Ski
Stirling House
139 Netheroyd Hill Road
Huddersfield
HD2 2LX

Phone: +44 (0)1484 548 996
Fax: +44 (0) 1484 448 248
Email: recruitment@leski.com
How to apply
1) Click on the job titles on the left to read the job descriptions and decide which job/s would suit you best.

2) Download a Word application form by clicking on the button within the job description page. Please note that we only accept application forms, we are unable to accept CVs.

3) Once you've filled in your form, please email it to us at recruitment@leski.com or post it to the address above.
Applying as a couple/pair?

We are more than happy to receive joint applications, but do require each person to complete a separate application form. If you're both applying for Chalet Host, it's fine to use the same menu plan as long as you are both confident in cooking the whole menu. Please mention in your form the name of the person you're applying with.
Interviews
We will let you know (usually by email or phone) if we wish to take your application further and interview you.

Interviews are usually held in our Huddersfield office, but we also visit London fairly frequently throughout the recruitment period (May - November) to meet potential staff. We always interview in person.

We look forward to hearing from you. Please call us any time during office hours if you have any questions about the forms or our jobs.