Resort Jobs & What to expect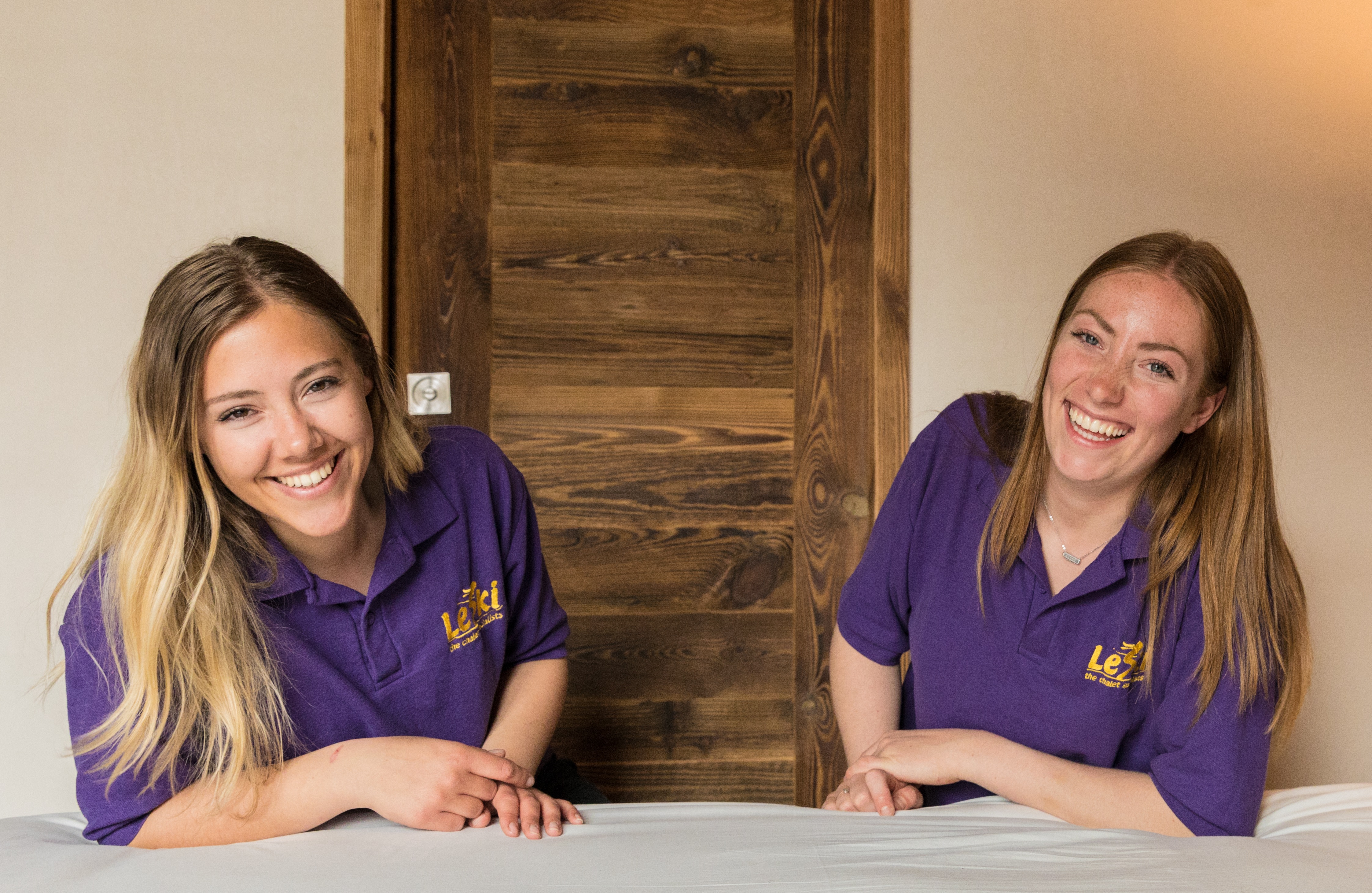 Working with Le Ski in the French Alps
Across Val d'Isere, Courchevel 1650 and La Tania, we have over 80 seasonal staff to manage our teams, host chalets and run behind the scenes logistics.

We have a variety of roles so you need to make sure you apply for the right one for you!

Here's an overview of our resort jobs and what to expect from completing the application process to being in the Alps.
Chalet roles
Chalet Manager & Assistant Chalet Manager
In a designated resort, directing all chalet operations from making staff rotas to ordering food and conducting chalet cleaning checks.

Chalet Host/Chalet Couple
In your own chalet, you will make delicious home-made meals, deliver excellent customer service and clean the chalet daily.

Chalet Support
On a rota to help hosts with cooking and cleaning or running chalets due to staff injury or illness.

Chalet Assistant
Taking a lead on front of house and cleaning duties in our larger chalets & cooking kids' teas.

Guest Services

Guest Services Manager
Accompanying guests on their transfers to/from resort. Helping guests get the most of their holiday; responding to queries or concerns and making restaurant and activity bookings.

Guest and Chalet Assistant
Assisting with airport transfers, restaurant and activity bookings and supporting chalet hosts cooking and cleaning or with other resort jobs.
Childcare
You must have the correct qualifications for these roles (see individual job pages for more information).

Childcare Manager
Managing the team of nannies, helping to provide childcare and be the point of contact for parents.

Nanny
Caring for children from 6 months to 12 years old in our kids' club or in their chalets.

Resort and Logistics

Admin Assistant
Providing support to our French accountant, responsible for lift pass ordering and responding to issues with chalet WiFi. Having a good level of French is important.

Resort Support
Completing tasks required so our chalet operations can move smoothly such as delivering food, wine and laundry.

Maintenance
Responding to and resolving reported maintenance issues for all chalets in either Val d'Isere, Courchevel or La Tania.



What to expect from...
The application
Navigate to our job-specific pages e.g. Chalet Host and download and complete the relevant application.

We aim to reply to all applications. If you have any questions in the meantime please e-mail recruitment@leski.com.

The interview
Interviews are held regularly during summer in Huddersfield or London. If you really can't make it, we may be able to use Zoom.

The interview is fairly informal so don't worry about dressing too smartly, and don't be nervous! We just want to get to know you. It will last for up to an hour.

The Alps
We will try to allocate you to your resort of choice depending on availability. You will join us in the Alps from late November to mid-April.

You will live in shared accommodation with your colleagues - walking distance from the ski slopes!

You will have 2 full days off a week with ski time during your split shifts.

You will be part of a close-knit team, supported by our experienced managers. We can't wait to welcome you on board!