Ski Holidays 2019: IT'S NEVER TOO EARLY TO START PLANNING
Free ski passes
Free childcare all season
Free places for filling chalets

ALL EARLY OFFERS END IN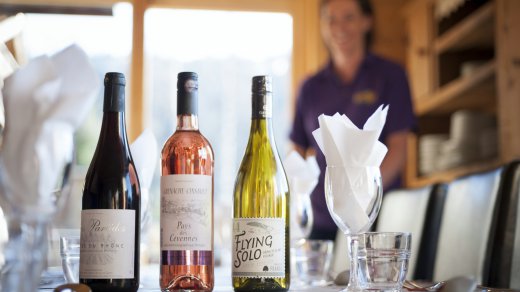 Prices are now fixed for next season - you'll see them on each individual chalet page.

We're already over half full for next winter!

Call 01484 548996 with any queries, no matter how trivial it may seem - we like talking to guests!
FREE lift passes on 5 dates !
Save up to 300€ each

For Christmas week and all four January departures (6, 13, 20 and 27 January) we offer a FREE 6-day Espace Killy or Three Valleys pass for everyone.

You must use a Le Ski flight to qualify for free lift passes.

Read more about lift passes here
Give us a call on 01484 548 996 or
mail@leski.com
to find out more.
FREE childcare all season !

Save £300 per child

On the following dates, our fully qualified
nannies will look after your children in our purpose-built crèche for FREE:

ALL SEASON LONG - SUBJECT TO AVAILABILITY, PLACES WILL FILL EARLY

Crèche places are strictly limited as we operate using UK carer:child ratios, so book early to avoid missing out.

Read more about our creche here

Loyalty discounts
We count ourselves very lucky to have such loyal customers who choose Le Ski for their annual holiday out of all the other operators. Our loyalty discounts are as follows:
If it's your second holiday with us you'll get 5% off. Third time or more and we'll give you 10%.

Please note that loyalty discounts only apply to holidays taken in the last 10 years.
FREE places for groups



Save up to £1792

These enhanced group discounts are for 2018-19 bookings made by 31st July 2018.

Courchevel

Mazot (8) = 0.5 free place
Le Bonheur (8) = 1 free place
Le Notus (10) = 1.5 free place
Premier de Cordee (10) = 1.5 free place
Passe Montagne (10) = 1.5 free place
Le Sureau (16) = 2 free places
Rikiki (22) = 2 free places

La Tania
Le Rabel (23) = 3 free places
MarMau (23) = 3 free places

Val d'Isere
Kanjiroba (10) = 1 free place
Grande Casse (10) = 1.5 free places
La Belle Etoile (10-12) = 1 free place
Angelique (12) = 1.5 free places
Bel Air (14) = 2 free places
Roc Merlet (14) = 2 free places
La Saulire (14) = 2 free places
Bellevarde (14) = 2 free places
Du Berger (16) = 2 free places

Please note that you must fill the chalet at the time of original booking. Later additions will not count towards free places.

As well as our usual free places for filling a chalet we'll also be offering 1 FREE place for every 8 people booking in Val d'Isère chalets Bellevarde, Saulire, Roc Merlet and Bel Air, so you don't even have to fill the chalet, just find seven friends...

Free places apply to all dates unless a free ski pass is being given.