Frequently asked questions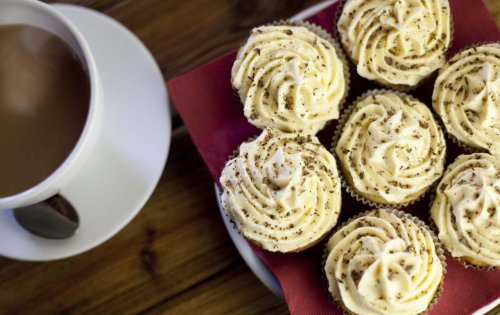 Below are the answers to some of the questions we're often asked...

Once you're in resort PLEASE remember that if you want to know something, or need something extra to make your stay more comfortable, you just have to ask.

Ask your Chalet Host or Guest Services Manager - their job is to make you happy!

You can always call us too - 01484 548996
In resort
Q) How do I find out what's happening in resort during my stay?
A) Speak to your Guest Services Manager or Chalet Host. We also have a Resort Information file in each chalet which contains restaurant recommendations, bus timetables etc. etc. It's worth a read during afternoon tea!

Q) What's for dinner?!
A) Ask your host in the morning if you'd like to know what's for dinner that evening so you can plan your lunch!
Q) Can I book ski lessons through Le Ski?
A) Your Guest Services Manager can point you in the right direction in resort. For full information go to our Ski School page
Q) Do you have childcare in the resort?
A) We can recommend nanny services for Courchevel and Val d'Isère. Please call us on 01484 548 996, or click here.
Q) Where are your chalets located?
A) We have chalets in Val d'Isère, Courchevel 1650 and La Tania.
See our village maps for details.
Q) How do I order my lift passes?
A) You can order your passes in advance and add them to your holiday booking. By doing this you can pay in £ not € and avoid bank charges abroad. See our lift pass page for more details.
Empty bed charges (EBC)
There is an extra charge for any under occupancy of bedrooms. This equates to 50% of the standard grid price for each empty bed in a room (please see the relevant chalet webpage).
Please note there is a limit to how many EBCs are allowed in each chalet. We reserve the right to cancel/amend a booking if there are too many EBCs on it. Please contact 01484 548996 with any queries.
Help with packing...
Q) Do we need to bring towels?
A) No, hand and bath towels are provided and there is a mid-week linen change. Save your baggage allowance for something we don't provide!
Q) Do you provide TVs and DVD players?
A) We don't provide these as standard in the chalets, however we do have a supply in each resort that we can provide on a first-come-first-served basis if you ask one of our chalet hosts or guest services managers. You can also reserve these in advance via our UK office. We also have a stock of novels in each resort - if you want to borrow one, please just ask!
Q) Do we need to bring a hairdryer?
A) Each room has a hairdryer so you don't need to bring one unless you have one that you particularly like.
Q) What about pillows?
A) We do provide pillows but if you have your own that you particularly like it's a good idea to bring it! We have a supply of extra pillows in each resort that we can provide if you need another one - just ask!
Q) And blankets?
A) We have spare blankets in resort so ask your Chalet Host if you need one.
Q) What do I need for the hot tub?
A) A swimming costume of some type. Towels and some gowns are provided as well as complimentary slippers.
Q) What is the luggage allowance and does it include ski boots?
A) Click here to read the details regarding luggage allowance. It's quite confusing - sorry....