Resort Support - POSITION FILLED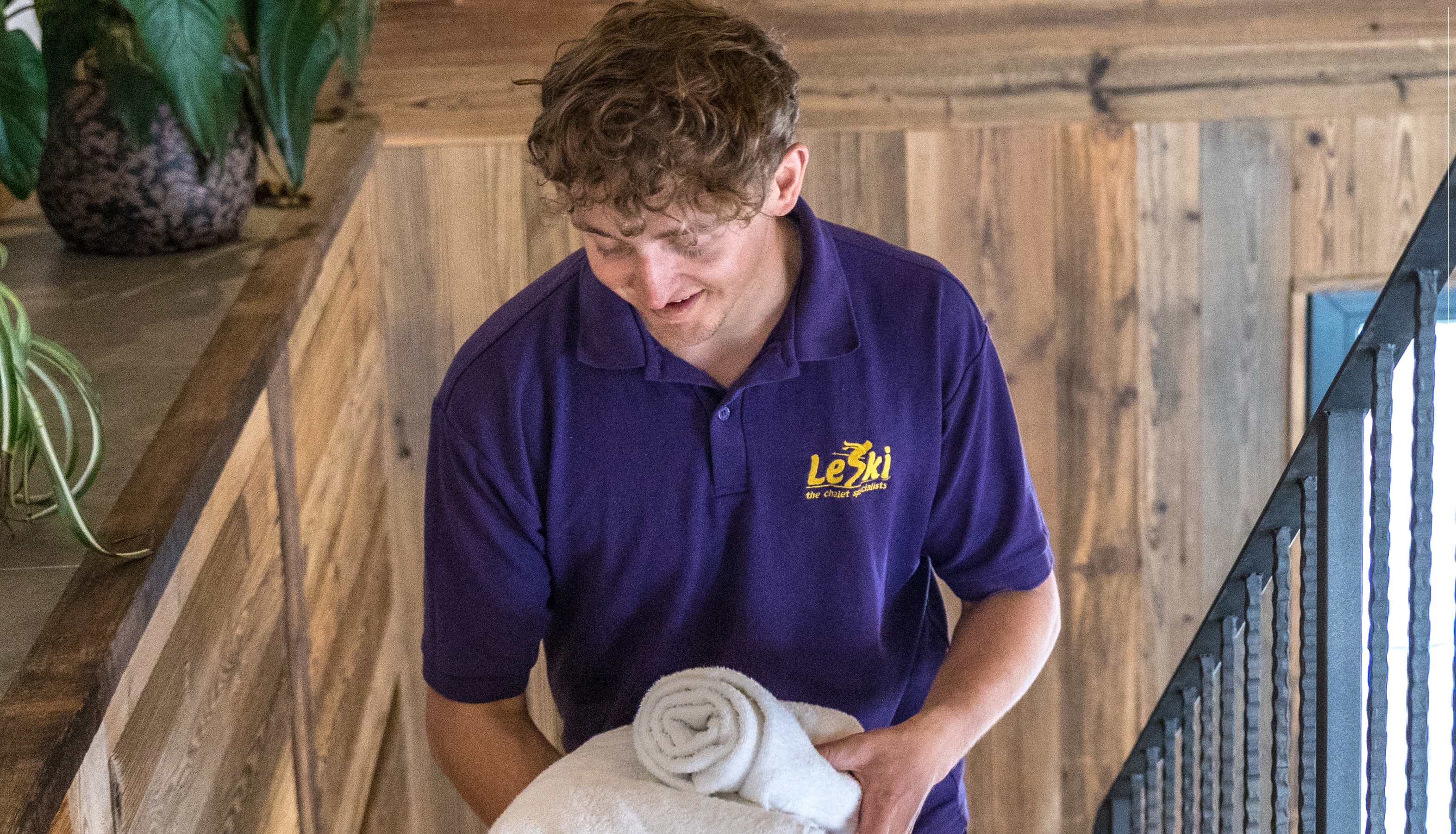 Resort Support

The Resort Support role is essential to the smooth running of our chalet operations.

This is a varied job and you will be working behind the scenes on tasks including sorting and distributing food, wine and laundry.

You will drive around resort to make deliveries so being an experienced driver is essential for this position.
Job specification
We have one Resort Support in each of our resorts: Val d'Isere, Courchevel and La Tania.

Because La Tania is a smaller resort, this person is also responsible for the Chalet Maintenance there.

You will be working behind the scenes on a range of jobs which contribute to the smooth running of our chalets. This includes sorting and distributing food, wine and laundry.

Some of our chalets also have hot tubs so you will help to maintain these.

Sorting deliveries

Each week we receive deliveries of food, wine and laundry to resort. You will help managers unpack these deliveries and make sure store rooms are kept organised and tidy.

We sort these items to be distributed to each chalet so you will help with this and drive to each chalet to make deliveries.

Hot tub maintenance

Some of our chalets have hot tubs. You will regularly check chemical levels and drain/re-fill these on changeover days.

A typical day

You will work split shifts every day. In the morning you will work from approximately 8-11am.

You are then free to ski or do as you please during the day. You will return to work in the evening and work from around 5-8pm.

Whilst at work, you will make deliveries of items Chalet Hosts have called in to request e.g. missing ingredients they need to cook with.

We receive deliveries of food, wine and laundry on different days during the week so when these arrive you will help Chalet Managers to unload these in our store rooms.

You will make deliveries of food, wine and laundry to the chalets during the week e.g. for our mid-week towel change and 'shopping day' when Chalet Hosts receive fresh ingredients for the week.

On Sunday, which is our changeover day, you will help collect and deliver luggage from chalets to transfer buses. We do this so guests don't have to carry bags through the snow.

You will have 2 days off each week on the same days as the rest of our resort staff so you can all join in activities together.
An ideal candidate is...

Organised - there's a lot of multi-tasking involved with this role so you must have good time management to keep on top of all your jobs.

A team player - you'll be an integral part of the team, working closely with managers and chalet hosts so you need to be cooperative.

Adaptable - you need to be open-minded and willing to change your plans last minute as you never know when you will get requests from Chalet Hosts for items they urgently need.

Essential requirements

It is imperative you are confident driving. You must have held a full driving licence for at least 2 years. We provide winter driver training.

You should be available from late November to mid-April.

Please Note: we accept applications from British passport holders however the rules for working in France have changed after Brexit. To check your eligibility and find out more, click here.

POSITION FILLED