Resort Support
- Positions filled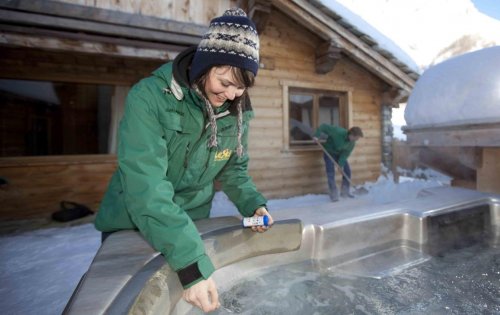 Resort Support
This important role is vital to the smooth-running of all our chalets, so we are looking for practically-minded candidates with initiative and common sense.

Want to apply? Download an application form (click on the link below) and email it back to us on recruitment@leski.com.
What we're looking for
You'll be a motivated person with plenty of drive, and a willing and positive approach to your work. Your experience will show evidence of numeracy and organisational skills, and you'll also be prepared for physical jobs.
Your responsibility

The role is diverse, and your duties can vary, but mainly include collections and deliveries of food and laundry to chalets, luggage handling and snow clearing. In Val d'Isère this post carries specific responsibility for the upkeep of the hot tub. You will dine once a week in a chalet, helping the hosts with service and clearing away.
Skills and experience

Willingness, initiative and independence are essential

You must have held a full driving licence for more than two years

You must hold a valid British/EU passport and National Insurance number