Our Holiday Guide
Useful information for before you travel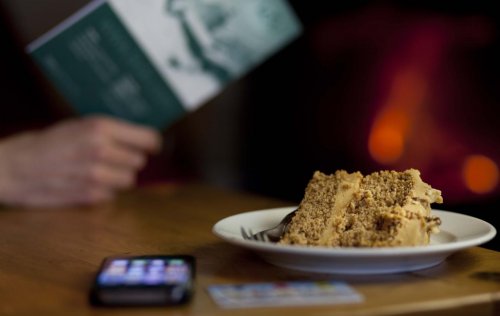 We hope you find this info useful.
If at any time you feel inspired to ask a question which isn't answered here or on our FAQ page please just pick up the phone and call us on 01484 548996

Please call your resort directly with any urgent travel queries:

Val d'Isere

+33 479 40 21 47
Courchevel +33 479 08 19 39
La Tania +33 6 80 70 27 59
EMERGENCY IN FRANCE 112
Please check these before you leave...

PLEASE ENSURE THAT NAMES ON PASSPORTS MATCH THOSE ON YOUR CONFIRMATION
Is your passport in date?
Do you need a visa (some non-EU passport holders do)?
Bring your holiday confirmation
Is your holiday insurance up to date?
Have you bought your Euros?
Have you cancelled papers and milk?
Have you regulated your heating?
Have you unplugged electrical items?



Don't forget to bring...

Adaptor plugs/phone charger
High UV protection sunglasses
Strong sunscreen
Camera/charger
Sensible outdoor shoes
Indoor shoes/slippers
EHIC card

Passports, visas and currency
Ensure that you have a valid passport and/or visa for France. Some non-EU passport holders currently require a visa for France. Check www.consulfrance-londres.org for up to date information. Order your currency in good time. Lessons and ski hire can all be paid for with credit or debit cards.

Insurance
Le Ski do not provide insurance but we do recommend MPI Insurance

Please remember to bring details of your policy's emergency procedures with you. If you are involved in an incident the general rule is to keep all paperwork involved. If you need assistance with claims (copies of holiday confirmations for example), please do not hesitate to contact us.
Carre Neige is an excellent value policy you can add to your ski pass in resort. It covers off piste skiing , rescue from the mountain and repatriation to the UK.
Full details here
The EHIC (European Health Insurance Card) is used by European citizens to prove their entitlement to free or reduced cost emergency medical treatment during temporary stays in other European countries. Please check www.ehic.org.uk

PLEASE NOTE THAT THE EHIC CARD DOES NOT COVER YOU FOR REPATRIATION – AND THEY ALSO EXPIRE! MAKE SURE YOU'RE COVERED FOR WINTER SPORTS & OFF PISTE IF NECESSARY.
Travelling to the Alps

The overwhelming majority of flights run very smoothly indeed and encounter no problems. From time to time, however, there are problems and unavoidable delays and we ask you to be patient in these cases.

By Air
Flight and check-in times are on your itinerary. If you have any problems at Gatwick or Manchester airports, our Representatives are there to help you:

Gatwick Airport (North Terminal)
Complete Travel Connections will be at the check-in desk.
07766 727684 OR 07768 667282

Parking at Gatwick
Click here for our recommendation

Manchester Airport (Terminal 3)
Susan Aitken will be at the check-in desk 07774 418040.

Parking at Manchester
Click here for our recommendation
Quote Le Ski for special rates.

Baggage allowances and ski carriage
Please check your itinerary for your baggage allowance and ensure that you pre-book any ski or board equipment – full details here
When you arrive at Chambéry airport you will go through Passport Control into the Arrivals Hall where your baggage will be on a carousel. You will be greeted by Le Ski representatives (look out for the purple jackets!) who will show you to your coach.
Transfer times from Chambéry are:
La Tania 85 minutes
Courchevel 90 minutes
Val d'Isère 2 hours.

By Car
Please call 01484 548996 for our route suggestions.
Pre-book your ski passes...
Call 01484 548996 to take advantage of the savings and convenience we offer


Welcome in resort
However you travel to Courchevel, Val d'Isère or La Tania, you will find a warm welcome awaiting you from our guest services managers. They are there to help you and they will be calling during your stay.

Do not hesitate to contact them if you have any queries and please inform them if you encounter any difficulties. Their contact number will be displayed in your chalet.

Chalet parties
Our chalets range in size, price and facilities. However, each chalet has free WiFi and speakers and board games are available. Please feel to bring along your favourite games/music.

Please just ask!
If there's something you'd like that we haven't already provided in your chalet - please just ask us! We'll try our best to find what you want. Things that we can easily provide include: TV and DVD player, extra pillows, an iron, board games and novels.
During your stay it is likely that one of our managers or guides will come to dinner in your chalet.

IF YOU WOULD RATHER NOT BE DISTURBED, PLEASE LET US KNOW AT THE BEGINNING OF YOUR HOLIDAY.

Breakfast
Served between 8am and 9am and consisting of orange juice, porridge, cereals, yoghurt, plus a different hot breakfast every day accompanied by fresh baguettes and tea or coffee. When you return from skiing (after a quick drink in the bar?) afternoon tea will be left out for you.

Canapes and dinner
Canapes and fizz are served at 7.30 each catered evening, dinner is normally served at 8pm – if you would like to eat at a different time, please advise your chalet staff and they will do their best to accommodate you.
Packed lunches
Not everyone wants to spend the time and money in one of the numerous mountain restaurants in our resorts. But you have to eat! So, to help you minimise resort costs and make life easier for you, we now offer packed lunches – please ask your chalet host for details.

Wine upgrade service
Unlimited house wine is served with dinner in all our chalets and you can also pre book our very reasonably priced Wine Lovers Package – full details here


Special diets
Please make sure you have advised the UK office of any special dietary requests – our staff are very happy to cater for vegetarians etc. but do need advance notice! Full details here.

The atmosphere in our chalets is informal and relaxed so please try to make it a home from home. Our staff work very hard to make your holiday as enjoyable as possible and will do their best to assist you in any way they can – we hope you appreciate them and really enjoy your holiday.


Doing our bit for the planet
We all know that skiing holidays don't come top of the class in terms of being eco-friendly. As a company, though, we are very keen to do our bit to make a difference. And you can help.
We buy locally Most of our food, drinks and laundry suppliers are from the Savoie region. Our house wine and our upgrade options are also all French.
We recycle The recycling facilities in resort are excellent and all our staff recycle as much as possible in the local poubelles. You could always help by separating your newspapers and empty bottles when you're finished with them. Our old uniforms are reused or given to charity.
You can help
During your stay you can join us in trying to be as aware as possible. If your room is too hot please adjust the thermostat rather than open a window. If you're the last to bed or last out in the morning, please turn off the lights.


Equipment hire
We have been in the Alps for over 30 years and know a good ski shop when we see it!

Full details of all our recommended hire shops here.


Ski school
YOU ARE STRONGLY ADVISED TO BOOK LESSONS WELL IN ADVANCE – PARTICULARLY DURING THE SCHOOL HOLIDAYS.

Full details of all our recommended ski schools here
Resort information folders
Every Le Ski chalet has a comprehensive guide to what's going on in your resort. A combination of reading the guide and chatting to your chalet host should cover most eventualities and mean you don't miss any activities!

Ice skating, swimming, paragliding and skidooing are just a few of the many options available in Courchevel, La Tania and Val d'Isère.

Aquamotion in Courchevel & La Tania
Opened in December 2015 Aquamotion is fabulous and well worth a few visits during your stay - full details here

Every Monday evening in Courchevel and Val d'Isère there is a chance to meet the guest services manager over a free drink. They will also be on hand all week to answer any queries you have; please ask your chalet host for contact details.

Every week the staff have 2 days off (usually Tuesday and Friday) and guests go out to eat in one of the many local restaurants – we will be happy to give you a recommendation.

If you are a large group it is wise to book early in the week. There is a regular bus service between all four village levels in Courchevel should you wish to sample the night life in a different part of the valley.

There is also a bus service connecting La Tania with Méribel and Le Praz. In Val d'Isère there is a very frequent bus service between La Daille, Val d'Isère centre and Le Fornet.

Mountain restaurants
Please see here for our recommended restaurants.
Why not ask our guest services manager to book you a table?


Chalet telephone numbers
All our chalets have free WiFi and telephones which receive incoming calls. For up to date chalet telephone numbers click here.

HAVE A BRILLIANT HOLIDAY WITH LE SKI.

PLEASE GIVE US FEEDBACK IN THE ONLINE QUESTIONAIRE YOU'LL BE SENT AT THE END OF YOUR HOLIDAY - THANKS