Chalet Host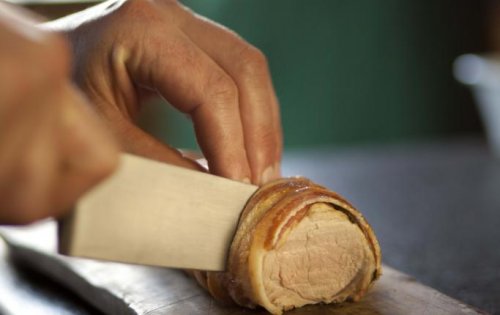 What we're looking for

Professional, friendly and adaptable staff that have a passion for cooking and entertaining. You'd be looking after up to 10 people on your own, or up to 16 people if working with a partner so you have to be up for a challenge! Chalet Hosting is not for the faint-hearted so candidates with catering experience are preferred.

Couples applying to work together can use the same menu as long as both parties are able to cook all the dishes. Please complete a form each so we can see all of your individual skills & experience in detail!

NB: We don't have vacancies for non-catering hosts.

Watch Susie's video on why she feels part of something special and how Le Ski guests return again and again because of the staff.
Your responsibility

For five days a week you'll provide a delicious and prompt cooked breakfast, bake tempting cakes for afternoon tea and prepare three delectable courses for our guests' evening meal. Of course the food has to be excellent, but it is the service that keeps our guests coming back for more; we expect our staff to go the extra mile to make guests feel welcome and relaxed. It goes without saying that the chalet has to be spotless and efficiently run. You'll work closely with the Chalet Manager whose job it is to ensure our standards are kept high.

Cookery Schools
Though not essential, we highly recommend attending a Chalet Host catering course. Below is a list of links for cookery schools we work with.

The Orchards School of Cookery
The Avenue Cookery School
The Tante Marie Culinary Academy
Skills and experience

- You should be professional, highly organised, work to high standards and have an eye for detail

- You will probably be a real 'foodie' and enjoy experimenting with new recipes and flavours

- Relevant catering and cleaning experience is essential - chalet hosting is hard work!

- You must hold a valid British/EU passport and a UK National Insurance number

Want to apply?

Please download an application form (click on the link at the bottom of the page) and email it to recruitment@leski.com