Eco-friendly travel
Be a more sustainable traveller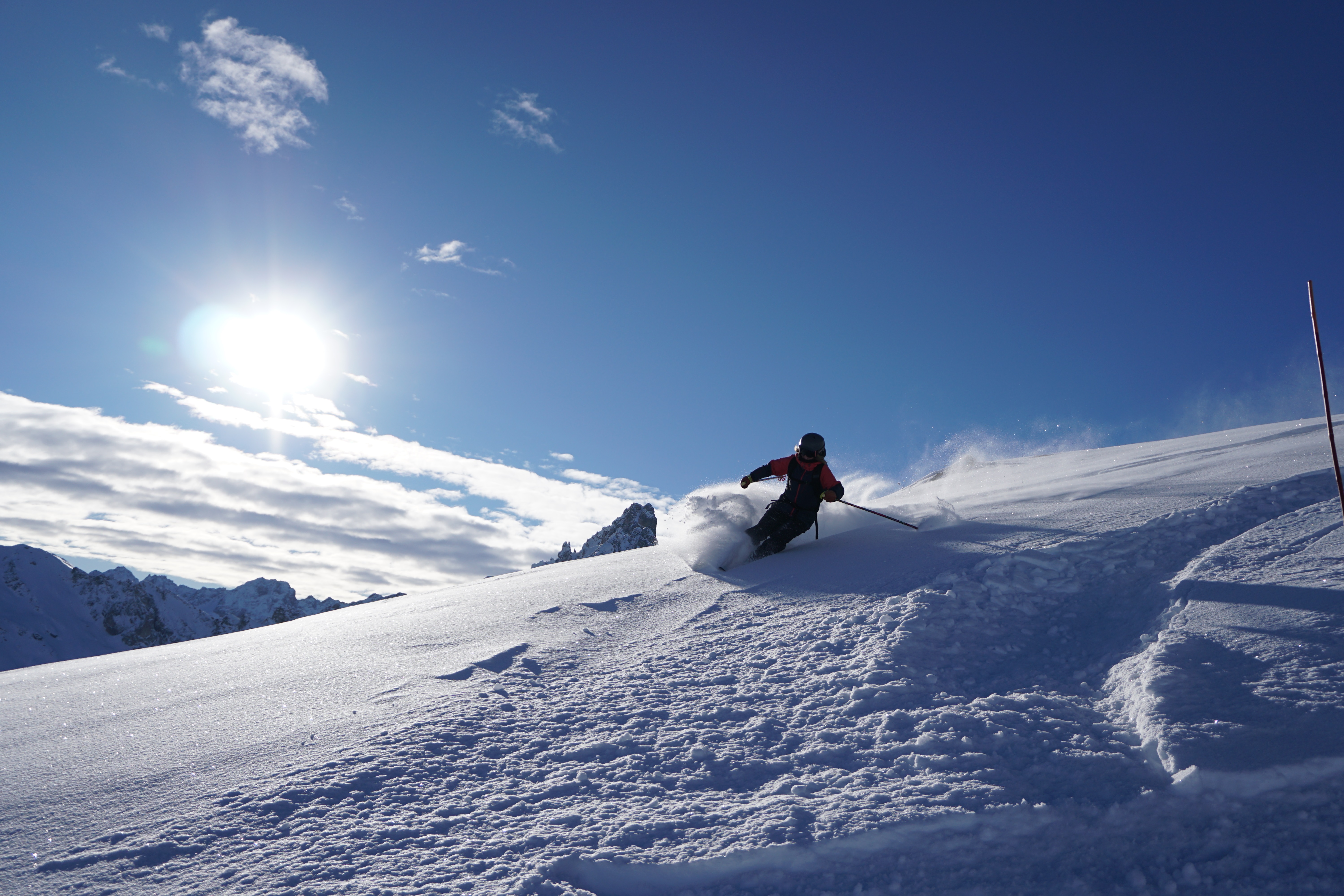 Let's try and keep winters white...
Like you, we spend most of our time daydreaming about being in the snowy Alps and enjoy every day that we are out there.

However, we recognise the fragility of this Alpine environment and know that we need to take more care of it if we want to keep enjoying our winters there.

Here's what changes we've made so far and some tips on how you can travel more sustainably.
Before you travel

Check your kit
If you no longer fit your kit or have noticed some damage, consider these more environmentally-friendly options than buying new:

Repair – Find out where and how to get kit repaired online – click here.

Rent – it's a great way to stay on trend too! Check out: Eco-Ski & Ski Chic.

Buy second hand – Take a look at: One Tree at a Time - local to us in the Alps - or try online retailers like eBay and Vinted.

Carbon offset
The approximate amount of carbon produced with a return trip from the UK to Chambery is: MAN-CMF 0.438 tonnes & GAT-CMF 0.364 tonnes. Online calucluator - click here.

We recommend donating £10 to help compensate your carbon to One Tree at a Time - a local association that works on environmental issues in the Alps – click here. If you prefer to donate to a UK based organisation, we also recommend the Woodland Trust – click here.

Quick tips
Save luggage weight and pack what you need. We provide towels & hair dryers.

Bring a re-usable water bottle - you can re-fill once you're through security at the airport.

Plan your journey. Can you use public transport to get to the airport?
In resort

Understand your local environment
Ski resorts are in fragile Alpine environments and we need to do the best we can to protect these if we are to continue winter sports for years to come.

The best place to start is to understand your local environment.

In your Chalet you will find a Resort Information folder with details on the local geography, Alpine environment, wildlife and local culture. Have a read as you tuck into your afternoon tea!

The tourist information office is also a great place to go to find out more.

Talk to us
Staff can tell you more about what we're doing as a company but we'd love your suggestions too so please let us know if you have any ideas! E-mail us: greenpolicies@leski.com.

Recycle
There are notices in your chalet on how to separate your waste and we have separator bins in our kitchens. Please ask your Chalet Host if you're unsure!

Quick tips
Take everything home – if you have clothing or equipment you no longer want please still take it home because this waste puts a lot of pressure on the local environment.

Turn off lights in the chalet when you leave.

Don't litter on the mountain, once the snow melts lots of rubbish gets revealed.



What are Le Ski doing?

Electric car charging point
Our shuttle service for some Val d'Isere chalets uses electric vehicles, charged on site!

Donating surplus food
At the end of the season we donate surplus food supplies to locals and charities.

In 2022 we donated to the 'Convoi D'Aide Alpin' which took food and supplies to Ukraine to help refugees.

Staff training
Staff are educated on their local environment and how to protect it as well as sharing ideas during their pre-season training.

Separate waste
Most of our chalets have separator bins so we can organise waste and recycling properly. Staff are trained on how to do this.

Community collaboration
Staff get involved in local community events such as those organised by One Tree At a Time who host 'Fix It' events to repair ski it kit and 'Climb it for Climate' hikes to raise awareness of sustainability issues in the Alps.

Thermostats
In Val d'Isere Cacholet chalets our thermostats are programmed and controlled remotely to maintain comfortable temperatures and improve energy efficiency.