Le Ski's green policies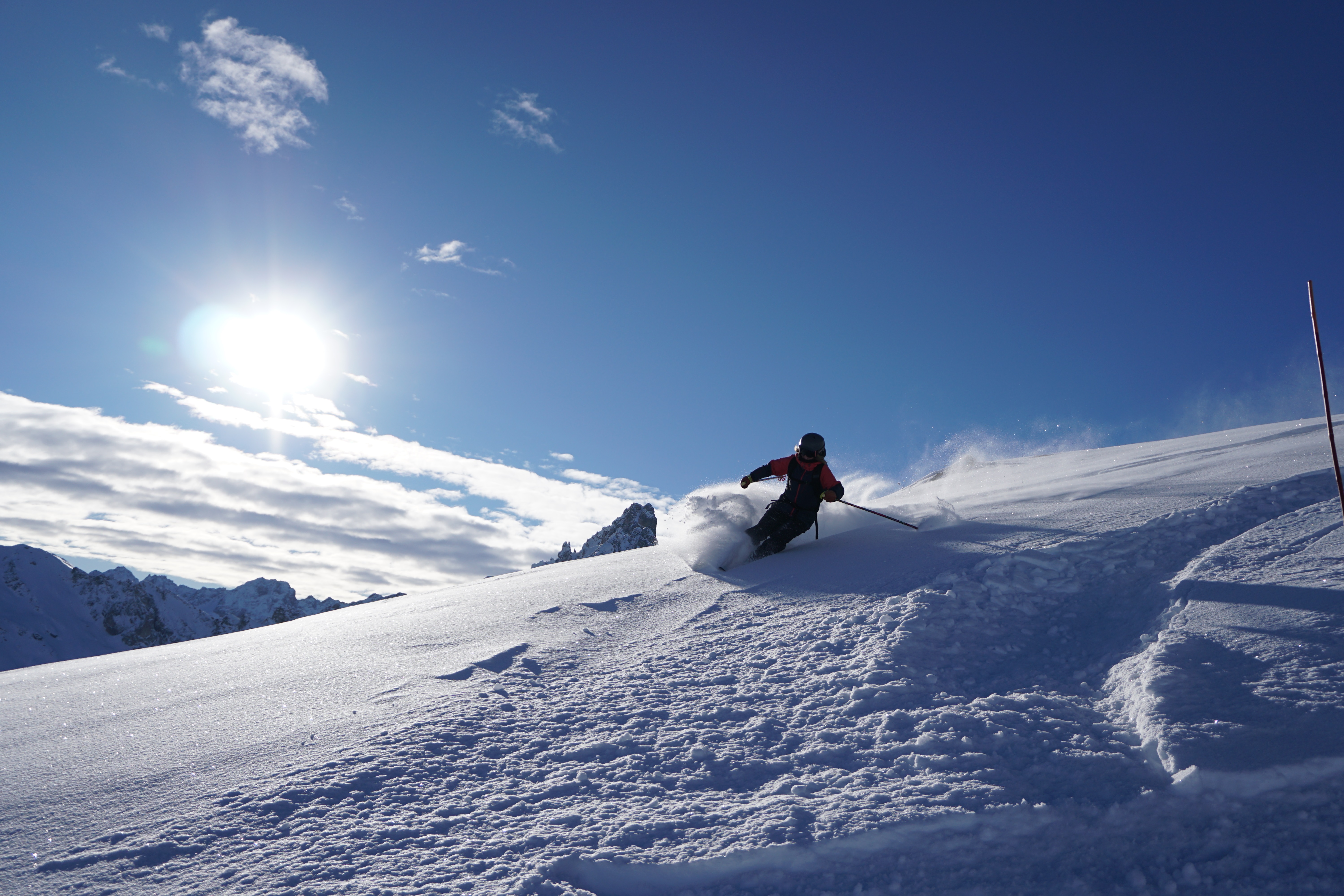 Let's try and keep winters white...
Like you, we spend most of our time daydreaming about being in the snowy Alps and enjoy every day that we are out there.

However, we recognise the fragility of this Alpine environment and know that we need to take more care of it if we want to keep enjoying our winters there.

Here's what changes we've made so far, and how to get involved.
Green is our colour & ethos

At Le Ski, our company colours have always been green – and now, so is our ethos.
We're making changes, whilst being careful not to compromise the high-quality service our guests receive.

This is what we've done so far...

Our staff

Raising awareness
Doing their bit to make a change, our resort staff have taken part in 'Climb it for Climate' events in resort to raise awareness of sustainablity issues in the Alpine industry.

Reducing food waste
Our Chalet Managers are expertly trained in perfecting their food orders to keep waste to a minimum. At the end of the season, surplus supplies are donated to locals and charities.

In the kitchen, our Chalet Hosts' menus are designed to reduce food waste - and don't worry - this doesn't mean reducing your portion sizes!

Staff are trained to properly separate waste and signage ensures guests know how to use our recycling facilities too.

Environmental education
Our rigorous staff training now incorporates a section on our 'green policies' and staff handbooks contain useful advice to encourage our team to adopt an eco-friendly ethos.
In our chalets

New! Electric car charging points
Our Val d'Isere shuttle bus vehicles will be charged at our newly installed electric car charging points at our 'Cacholet' group of chalets.

Reducing plastic
Many guests supported our decision to remove single-use plastic toiletries from our chalets. Saving 10,000 plastic bottles so far and counting!

We're keeping single-use plastic to a minimum in the kitchen and instead of using cling-film to cover afternoon tea, each chalet now has a re-usable cover to keep your cakes fresh.

Better recycling
Following guest feedback, we're moving toward having proper separator bins in all of our chalets for efficient recycling.

Energy efficiency
We are gradually introducing efficient LED lighting across all our chalets. Once old bulbs 'pop' we will replace them with more environmentally friendly alternatives.

In Val d'Isere at our 'Cacholet' chalets, we remotely control the chalet heating to make sure it is kept at a comfortable yet environmentally-friendly temperature.

Of course, your comfort comes first, so we will adjust this straight away upon request.
Over to you...

Carbon-offset your flights
Many guests said they'd like the option to carbon offset their flights. We've looked into this and there are many organisations you can choose to support.

A £5 donation to The Woodland Trust would be suitable to offset the carbon from your flight. We'd like to recommend them as a trusted, UK-based charity who provide evidence of the great work they do. You can find out more by clicking here.

In resort
All chalets have a handbook with some great advice on how to reduce your carbon footprint whilst on holiday.

Signage in chalets helps to explain the French recycling system so you can separate your waste, and there are reminders to turn off lights when you head up to the slopes.

We value your ideas
From your fantastic suggestions so far, we have already increased our recycling facilities and made our towel-change service optional.

Our guest feedback forms have a dedicated section asking for your ideas on how we can improve our green policies. You can also e-mail your thoughts to greenpolicies@leski.com.