Chalet Support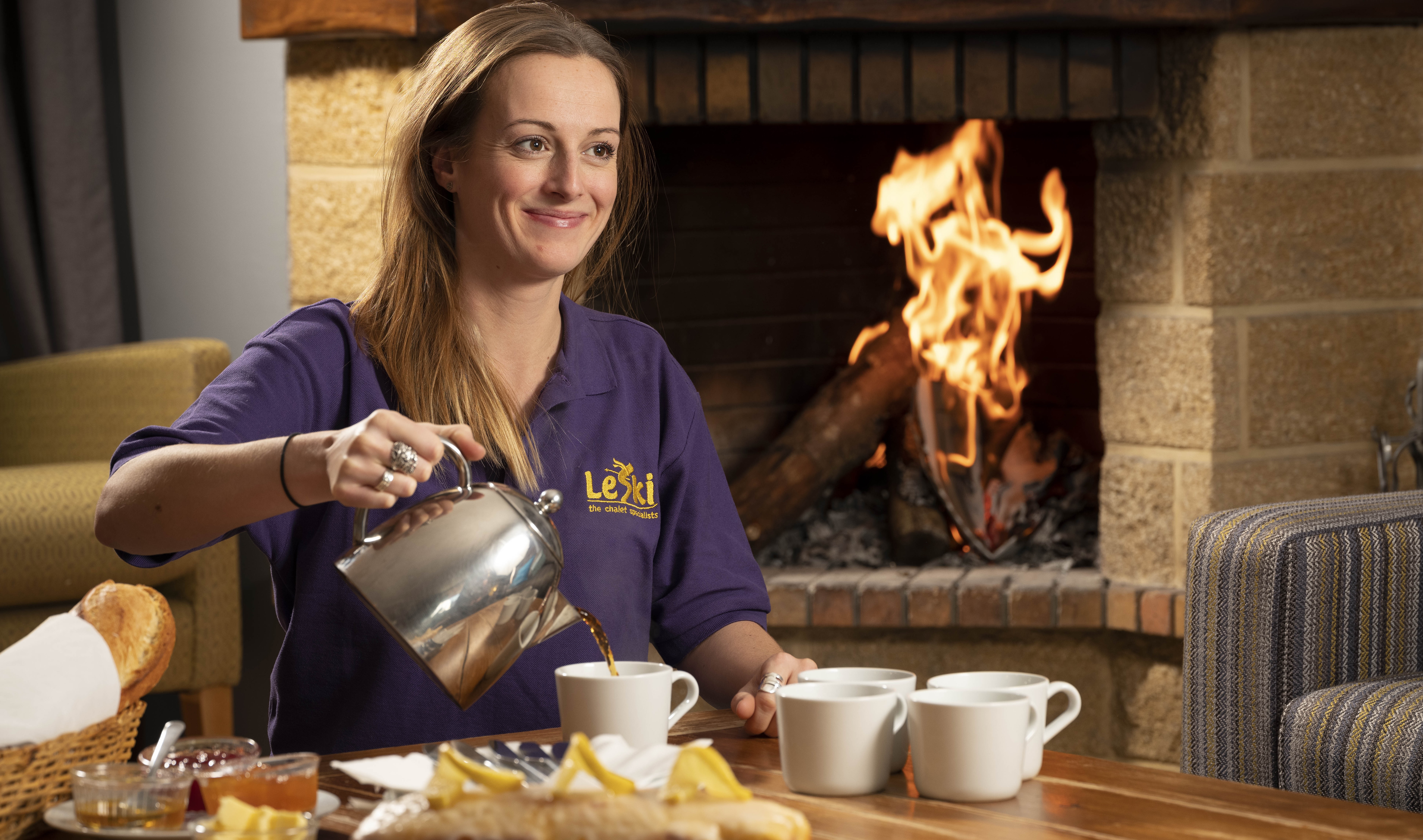 Job specification

Also known as our 'Super Hosts!' Day to day, you will be on a rota to help Chalet Hosts in their chalets. However, you need to be ready to jump into any chalet at short notice to cover in the case of staff injury or illness.

The role is predominantly chalet-based but occasionally you may help out with other resort jobs such as distributing shopping.

Cooking
Each day you will help a Chalet Host to prepare and serve delicious cooked breakfasts, afternoon tea, canapés and three course dinners. All meals are home-made.

Dishes should taste delicious and be excellently presented. Click here to see a sample menu.

Cleaning
You will clean the chalet daily, change towels mid-week and carry out a more thorough deep clean on changeover day. It's hard work so a decent level of fitness is a must.

Customer Service
Guests are excited to meet you and welcome you into their group for the week.

Airport
Some Chalet Support staff accompany guests to the airport on changeover day to help with departures and meet and greet new guests.
A typical day

Chalet Support are on a rota to help in different chalets - usually a couple of different chalets each week. Or, in the case of staff injury or illness you will run a chalet.

You will start work daily around 7am in time to cook and serve breakfast for the guests at 8am.

After breakfast, you will prepare afternoon tea, clean the bedrooms and communal areas and do some dinner preparation.

Finishing around 11am, you are free to ski or do as you please during the day!

Afternoon tea is laid out for guests to help themselves.

In the evening, you will return to work in time to prepare and serve canapés and fizz before a 3 course home cooked meal.

It's a real dinner party atmosphere in the evening and you will be encouraged to join in with your guests. Many will invite you to dine with them or join for a glass of fizz.

Unlike other chalet companies, you do not have to shop for food supplies yourself. The chalet managers are in charge of budgeting and ordering food and wine so all you have to do is collect it from our in-resort stores and take a weekly stock check.
An ideal candidate for this job is...
Personable - you need to be a real people person. Chatting and getting to know guests is so important.

Professional - we are proud to receive a lot of excellent guest feedback so we set high standards for catering and customer service.

Organised - there's a lot of multi-tasking, it's not an easy job!

Chalet Support must be flexible, have a real 'can-do' attitude and be confident with cooking because you could be called into a chalet of any size at short notice to cover for a chalet host.

Essential requirements

We will be looking for relevant work experience in cooking, cleaning and customer service.

We would recommend attending a chalet host cookery course with:

You should be available to work from late November to mid-April.

Please Note: we accept applications from British passport holders however the rules for working in France have changed after Brexit. To check your eligibility and find out more, click here.