STAFF EXPERIENCES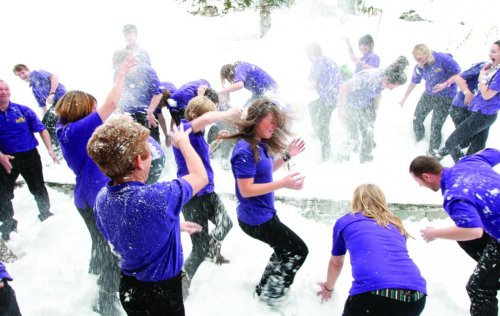 What our team say...
We understand deciding which chalet company to apply to is a big deal!

We could give you an endless list of reasons why you should choose Le Ski, but what better way than to hear it directly from our resort staff themselves...?
"Ever since finding out at the age of 12 that working in a ski resort for a season was a thing, I had wanted to work for Le Ski. I was not disappointed!

Le Ski was the third, and by far the best chalet company that I have worked for. The training was thorough, and the management was outstanding. I felt fully supported every step of the way to deliver the highest quality of service to my guests.

I highly recommend working for Le Ski."

Rachael Preston
Courchevel, Chalet Host

"Working for Le Ski in La Tania was a fantastic experience. Coming out in January I was a bit apprehensive but everyone was incredibly welcoming and I felt at home right away.

I would definitely recommend both Le Ski and La Tania; you will hardly have to ski the same run twice!"

Lara Bracher
La Tania, Chalet Host
"After working in London for four years, I needed a mountain fix, and what better way to spend the season than in world-renowned resort – Val D'isere. Having heard about Le Ski's excellent reputation, I was delighted to accept the job for the season.

Very quickly I felt like a valued member of the Le Ski family, and the staff were all incredibly friendly and hard working."

Gayle Hockin
Val d'Isere, Guest Services Manager


"Living in France for 5 months seemed daunting but everyone at Le Ski made it such an amazing and unforgettable experience, I can honestly say I have made friends for life.

Working for Le Ski has such a family feel, as all the staff are looked after and appreciated so well, one of my many highlights being a staff trip to Valmorel, another ski resort. I couldn't recommend Le Ski more highly for anyone thinking of doing a ski season."

Jennifer Whittaker
La Tania, Chalet Assistant

"Working for Le Ski as a Guest and Chalet Assistant has been one of the most life affirming decisions that I have ever made!

It was an opportunity to develop a whole range of new skills, whilst working for a company that truly cares about your wellbeing and happiness. In return for hard graft, effort and commitment, we were given the freedom to ski 6 days a week!

I made friends for life, grew in confidence and had truly one of the best times of my life… and I can't wait to do it all over again next season!"

Elin Elis
Val d'Isere, Guest and Chalet Assistant


"I have worked for Le Ski in La Tania for the past 4 winters, each season has been different but equally as fun!

I can't recommend working for Le Ski enough, they really care for you and value the hard work you put in.

Also I can't think of a better way to spend the winter months than at the top of a mountain!"

Molly Dixon
La Tania, Chalet Manager