special diets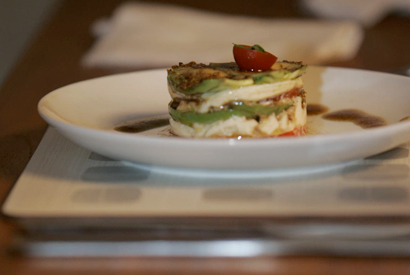 What's it all about?
Here at Le Ski we are massive foodies and passionate about what we offer our guests. We're proud to say each year it gets better & better!

Unlike most other companies we won't add sneaky charges to accommodate 'genuine' dietary requests but finding speciality foodstuffs is not as simple in the Alps as it is in the UK.

If in doubt call 01484 548996
Whether it's due to health or religion, if you have a long term or 'genuine' request we will do our best to ensure you have a tasty selection of food throughout the week. We do not, however, cater for those who just fancy a change on holiday or wish to give a diet a bash: we suggest you go to a health spa! The French are not geared up for it & we simply do not have access to the products or extra staff it would involve.

We will also try to accommodate requests for foods you absolutely can not abide but if you're simply 'not keen' it's a little more tricky.
For gluten free guests we will provide a cake on arrival and a gluten free option every day but please note that you may be served the same cake twice in a week...
We can provide:

Gluten Free Flour
Gluten Free Pasta
Gluten free cakes
Dairy free spread & soy yoghurts
Soy, Goats & Almond milk
Quinoa & other grains & pulses
Tofu

We advise you to pack a selection of your favourite treats or products if you do not see them on our list of readily available items

Please note; the list of unavailable items is not exhaustive - you may know & use something we have not heard of yet!
We cannot provide:

Gluten free bread
Gluten free cereals
Other milks such as rice or sweetened soy variations
Rice or other flour types
Specific organic items
Any manufactured 'Free from' items (including sugar free & vegan suitable)
Quorn & other meat substitutes

When making your booking please indicate your specific dietary requests in detail. The more information you provide the better we can try to accommodate your request. If you wait until you reach resort it may take us several days to source a product.