Ski Hosting Case
News on our ski hosting case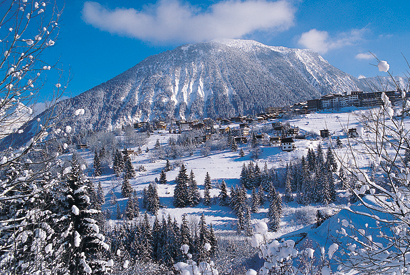 You may well have heard about the recent court case in France regarding
Le Ski and ski hosting. This webpage is where any press releases or statements which Le Ski make on the matter will appear.

We will do our utmost to ensure that ski hosting is once again legally possible in the French Alps.

We lodged an appeal at the appeals court in Chambery against the original Albertville verdict.

The Chambery verdict was announced on 4th September 2014. Please see opposite for our press releases.

We are extremely grateful for the very significant support of our fellow tour operators on this matter.

You can watch a news article about the case here.
Le Ski press release 7th April 2017

"We welcome the partial annulment of the Chambéry 2014 appeal judgement. The case is sent back to the Chambéry court of appeals, as one of the offences included in the prosecution was repealed. The original fine set by the Albertville court will now have to be reassessed.

We are extremely disappointed that the French Supreme Court rejected our pleas based on EU law, as, in our view, it is unjustifiable on safety grounds that only fully qualified ski instructors may show clients a winter resort. In particular it is disturbing that no relevance was given to the fact that French civil servants, teachers, members of the armed forces and all volunteers are exonerated from any qualification requirement to lead on ski slopes. It is also disturbing that no relevance was given to the fact that British tour operators' ski hosting over the past decades has never been proven to have caused an accident or other proven risk to skiers' safety.

We are therefore under no illusion that 2 crucial elements contributed hugely to this decision:

1 Looming Brexit – why should the French judiciary uphold our pleas based on EU law or refer the matter to the European Court, as clearly requested, when our country voted to leave the EU?
2 The current political and electoral climate in France shows that anti-European parties have the sympathy of almost half of the electorate.

This decision, and its consequences for British skiers in Europe, is yet another result of the UK's vote on 23rd June 2016."



Le Ski press release 5th September 2014
"Le Ski has today instructed their lawyer to submit an appeal to the supreme court in Paris regarding the ski hosting case. This is only possible with the continuing support of our fellow tour operators*", Le Ski managing director Nick Morgan said.
*Alpine Elements, Crystal Ski Holidays, Esprit Ski, Inghams, Mark Warner, Neilson, Ski Olympic, Ski Total, Skiworld and Thomson Ski.

Le Ski press release 4th September 2014

"We* are very disappointed to report that
Le Ski's Chambery appeal against the ski hosting ruling has been rejected.

The court did uphold part of the appeal referring to Le Ski's insurance policy which it confirmed did cover the company for ski hosting.

The court also substantially reduced the amount of damages which had been awarded to the Ecole du Ski Français (ESF).
Le Ski have five days in which to lodge an appeal to the Supreme court in Paris, which they hope to do with the agreement of their tour operator supporters."

*Alpine Elements, Crystal Ski Holidays, Esprit Ski, Inghams, Mark Warner, Neilson, Ski Olympic, Ski Total, Skiworld and Thomson Ski.

Le Ski press release 2nd July 2014

Le Ski were present at a 2 hour hearing today in front of a panel of 3 appeal court judges in Chambery. It was a very fair and civilised hearing during which all the arguments for and against were re-presented.

The verdict will be published on 4th September 2014.
We are extremely grateful to everyone for all the support we have received so far.





Le Ski press release 14th May 2014
Today (14 May 2014), the case about social skiing being illegal was due to be heard at the Court of Appeals in Chambery. The case was referred from November 2013 at the joint request of the Ecole du Ski Français (ESF) and Le Ski as both parties concurred that the European legal issues raised by the case and required careful examination.

Le Ski submitted a detailed written defence which shows, in particular, that French regulations banning ski hosting are clearly discriminatory, as all French civil servants and teachers established in France are exempt from any qualification requirement. The applicable section of French law is therefore unjustifiable under EU law. The ESF have requested more time to consider the legal arguments and extensive European Court case-law on which our defence is based. Given the serious implications of the outcome of this case, and in the interest of a thorough legal debate, we have agreed to a deferral to 2nd July 2014



Le Ski press release 20/2/2013
"We are disappointed, but not surprised, that the local court have found us to be in breach of the law concerning ski instructing. We are appealing this decision and shall submit our legitimate arguments to the Court of Appeals. In our view, the Albertville ruling is contrary to European Union law. We are frustrated that our guests, who have enjoyed free ski hosting for 30 years, are temporarily unable to benefit from this very popular service.
The ESF head office and ESF Meribel have decided to attach themselves to this case and have been awarded damages by the local court for loss of earnings. A statement released yesterday by the ESF asserts that they stand to make no financial gain from this action. This is misleading. The Albertville court has awarded damages.
The ski hosting service posed no safety threat and to suggest so is disingenuous. The action has been taken against us and the tour operator community on protectionist grounds. Our guests will not ask ESF ski instructors to show them round our resorts and find the best routes. They will simply have to spend more time looking at their piste maps."
Nick Morgan
Managing Director

Please contact Nick on nick@leski.com for further comment or interviews