Admin Assistant

now recruting for winter 2017/18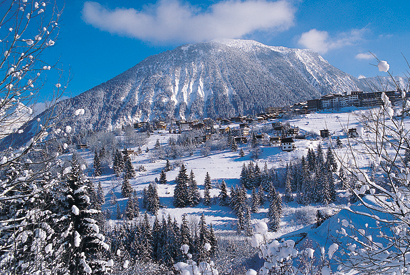 Admin Assistant

Only those with a passion for numbers and a keen eye for detail may apply!

We need a team player who can happily assist our Financial Admistrator based in our Courchevel office. It's not purely behind the scenes though as this position will be required to accompany guests to and from the airport. An outgoing and charming nature is essential. Please note that this is a seasonal position.

Download an application form (click on the link below) and email it back to us on recruitment@leski.com.
What we're looking for

You'll be highly numerate and confident with spreadsheets in order to process the purchase of lift passes. You will have an eye for detail in order to spot any mistakes and reconcile often large amounts of money.

You will be proactive and keen for your workload to develop and expand, not shy of taking on new challenges. You will be an expert in using Excel Spreadsheets and possess a strong level of computer knowledge as well as being competent in the use of faxes, scanners and wifi set ups and issues.

Your organisational skills will come in to play on transfer day as you'll be helping guests check in at the airport and ensuring an efficient arrivals procedure. You will have a friendly and outgoing nature.
Want to apply?
Your responsibilities

Throughout the week you are responsible for assisting the resort office managers in their day to day admin work. Key tasks may involve processing lift pass payments, checking bills, data entry, reconciling monies & resolving wifi/phone issues.

On a Sunday you are responsible for accompanying guests to and from the airport, taking orders for and purchasing lift passes and providing a welcoming first impression.

You will dine twice a week in a chalet, helping the hosts with service and clearing away.
Skills and experience:

- You should have at least an A Level in Maths or a good level of accounting experience

- A high standard of IT & Excel skills are essential, a good level of French advantageous

- You should be highly motivated, resourceful, organised, and patient

- A knowledge of the Courchevel ski area & resort will be an advantage

- You must hold a valid British/EU passport and NI number