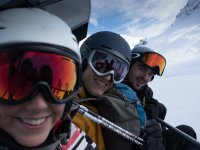 The Season Starts Now!

Snow Reporter 28-Nov-2016
Greetings from the Alps. Espace Killy opened successfully on the 26th November. The resort saw a huge accumulation of snow during the early part of November with a 20cm down in the resort. Unfortunately, this was all washed away by a little bit of rain. But, while it was raining in resort, it was snowing further up. There is now a base of 200cm at 2500m and the temperature has dropped leaving some fantastic conditions.

The snow is consistent across the resort and down in to Tignes Le Lac, and great for all skiing (and boarding) abilities. We've encountered no ice and plenty of soft snow. There is currently no access down to Val D'Isere, but the snow cannons and pisteurs are working double time to get the main arteries up and running. We expect them to be open in the next couple of days.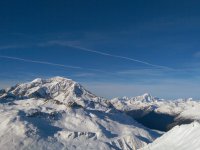 The forecast for the next week is for the temperature to remain cold and sunny with light winds, although temperatures are rising slightly towards the end of the week. It's an extremely positive start to the season which bodes well for the future.

Preparations at Le Ski are going well and we can't wait for our guests to arrive!

Base of Snow: 5cm
Summit: 200cm

Last Snowfall: 80cm in last 72 hours
21/42 lifts open
32/76 trails open