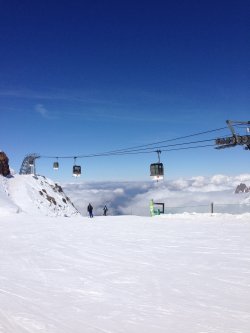 Snow Report 10th April 2016

Snow Reporter 10-Apr-2016
Val D'Isere
This week the snow has been getting slushy but unfortunately have not had the spring weather we would have hoped for apart from Thursday!! There has been a lot of cloud and white out with snow on Friday.

Temps- Warm mostly! Down to -8 up to plus 10!!

Base of snow: 97cm
Summit: 182cm

Last snowfall: 10cm in last 24 hrs, 10cm in last 74 hrs
Forecast for 8cm tonight

41/42 lifts currently open
75/76 trails open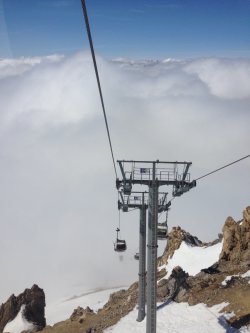 Courchevel
Fresh snow on Friday gave a much needed top up to the slopes of Courchevel & La Tania, there has been a lot of cloud this week but if you headed up high you were rewarded with some stunning views above the clouds. Temperatures dropped towards the end of the week which is also helping keep the slopes in good condition. Folyeres into La Tania is still in good condition, the runs into 1650 have been reduced down to just Marquis but that too is still skiable to the bottom.


Snowbase at 1850m: 96cm
Snowbase at 2700m: 180cm

Last snowfall: 10cm on 8th April

38/58 lifts open
70/95 runs open

With the exception of some showers on Wednesday it's looking like a sunny week ahead, with Monday being the sunniest day in both resorts.

Hope you all have a great week!