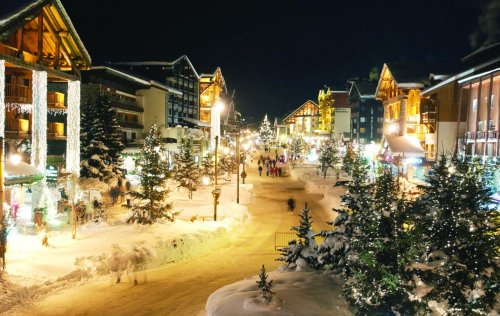 What's the Best Way to Travel to Val d'Isère?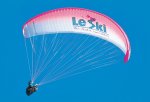 Le Ski guru 07-Jan-2020









Val d'Isère is one of the world's best ski resorts, but what are the best ways to get there? Options include:

- Fly to Chambéry
- Drive to Val d'Isère
- Train to Bourg St Maurice


Fly to Chambéry

All clients with Le Ski fly into Chambéry airport, either from London Gatwick or Manchester. There's a simple reason for that – it's the nearest airport to Val d'Isère.

The transfer time from Chambéry is only 2 hours to Val d'Isère. That compares with 3 to 3½ hours from Geneva and 2¾-3 hours from Lyon.

On top of that all our flights are on Sundays, when the roads and airport are quieter, making it a much more pleasant start to your holiday.





Drive to Val d'Isère

Travelling from the UK, once you've crossed the channel by either ferry or Eurotunnel, it's around 620 miles (almost exactly 1000 kilometres) from Calais to Val d'Isère.

Although you can do the drive all in one go, why not make it the start of your holiday and stop on the way at one of the beautiful towns such as Beaune.

We recommend taking the French motorways. While it costs approximately £60 in each direction, the roads tend to be quiet and so it's worth it for the convenience.

If you're going to travel regularly on motorways in France, then it might be worth investing in a SANEF tag. This sits inside your car on your dashboard or attached to your rear view mirror and means you can drive through the 'fast' Telepeage lanes at every peage.

Don't forget that if you are driving in France, local regulations mean that you must carry a hi-vis vest and warning triangle in your car.

There's also a discount of £100 for Le Ski customers who choose to travel by car.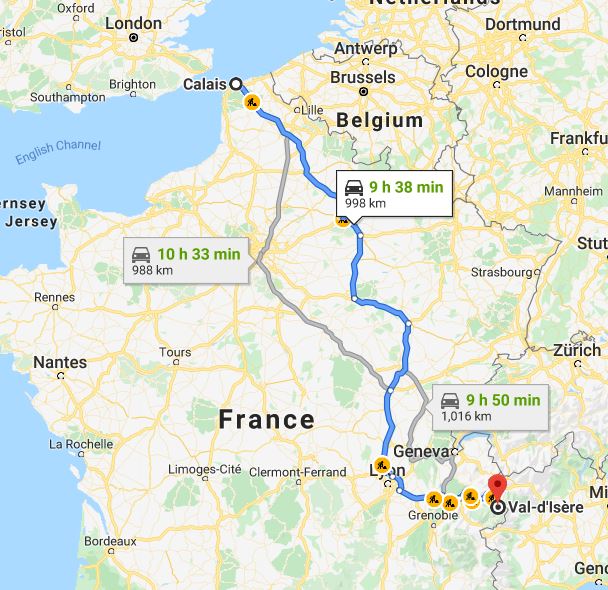 Train to Bourg St Maurice

Travelling by train to the Alps has become increasingly popular as skiers look to reduce their carbon emissions.

There are several options for travelling to the Alps by train. Eurostar has direct trains on Saturdays from London St Pancras to Bourg St Maurice.

However, as Le Ski chalet holidays run from Sunday to Sunday, the other option is to take a Eurostar train from St Pancras to Gare du Nord in Paris. It's then a short trip, either by taxi or Metro, to Gare du Lyon. From here you can take a TGV either direct to Bourg St Maurice, or including a change in Chambéry, in 5-6 hours.

From Bourg St Maurice, it takes 30 minutes to Val d'Isère. You can travel up either on the regular local bus service or by taxi. If you really want to keep your carbon footprint to a minimum, book a Tesla zero-emission transfer with Cool Bus.

The £100 discount for independent travel also applies if you travel by train. Typically it will cost you more, although if you book in advance, you can get excellent prices on both Eurostar and SNCF, plus you don't need to worry about getting to the airport in the UK or parking your car at the airport.




Chalets in Val d'Isère

Le Ski offer ten catered chalets in Val d'Isère, ranging in size from 6 to 16 guests. Our chalets are all in great locations in resort with excellent facilities including hot tubs in our Cacholet properties.