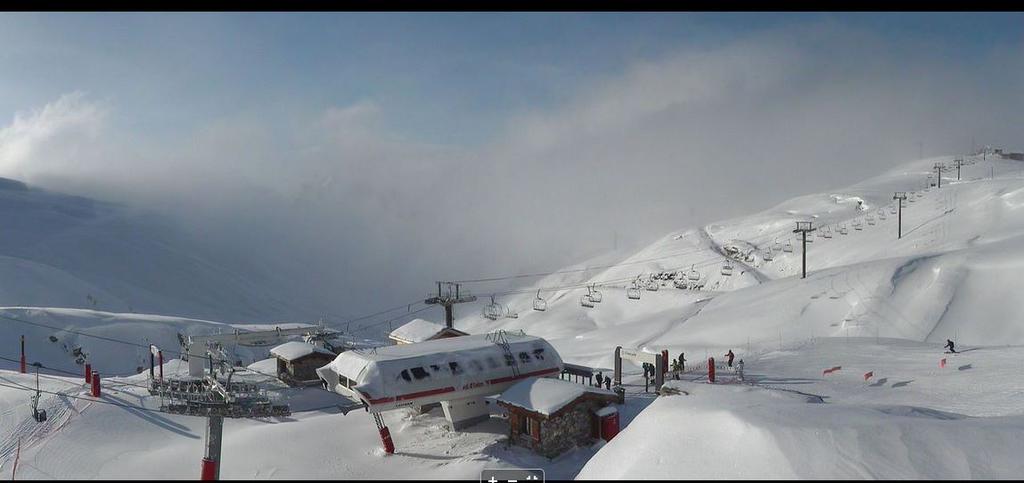 8 Reasons Why Val d'Isère is Better than Tignes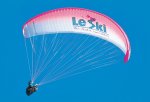 Le Ski guru 10-Jan-2020
Are you trying to decide whether to go to Val d'Isère or Tignes? We look at 8 reasons why you should choose Val d'Isère for your Espace Killy trip…
Better Architecture
Better Ambience
Larger Choice of Catered Chalets
Skiing to the Door
Access to the Espace Killy
More Treeline Skiing
Better for beginners
Better Après-Ski
Of course, it depends what you're looking for, but if you're looking for a catered chalet holiday, there is only one choice:



The Architecture (which is damn ugly in Tignes!)
The single biggest difference between Val d'Isère and Tignes is the look and feel of these two very different ski resorts.

Tignes is a 'purpose built' resort with different villages located from 1550m to 2300m. Accommodation is primarily in apartment blocks, many of which are brutalist buildings. While some of the more modern developments have excellent facilities, the overall look of the resort is of a resort that developed too fast with no consistent style and with too much concrete.

Val d'Isère, on the other hand, was a small village for many years before it became a ski resort, located on a key trading route between valleys and has a history that dates back to the 11th century.

Unlike Tignes, in Val d'Isère the architecture is more commonly in the traditional Savoyarde style, with chalets made of wood and stone with sloping roofs (for the snow to slide off more easily).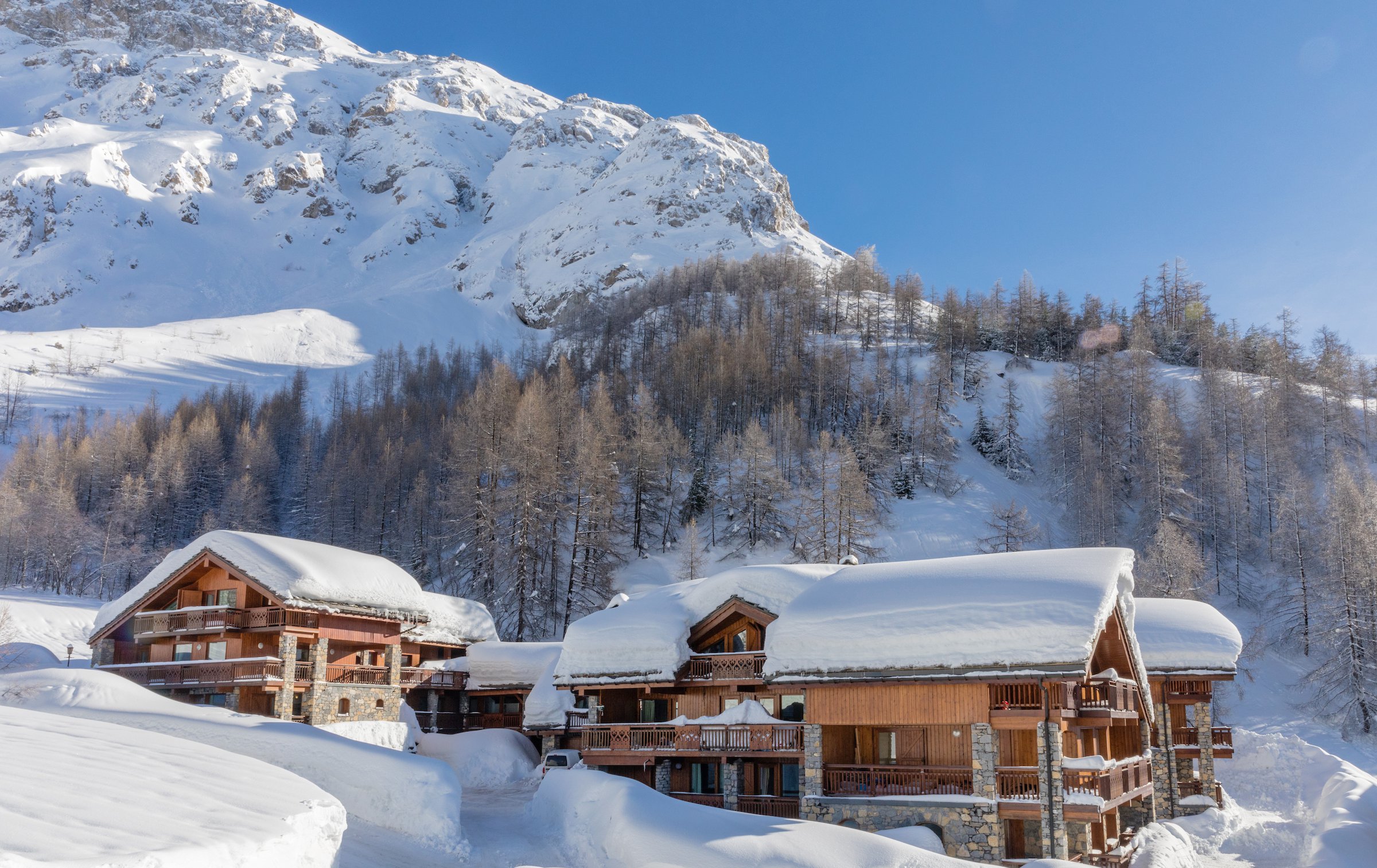 The Ambience (which is better in Val d'Isère)
A problem with Tignes is that there is no 'centre' to the resort. Is it in the top resort of Val Claret or somewhere between Le Lac and Lavachet?

This lack of a heart to the resort means that the ambience, or lack of it, compares poorly with Val d'Isère.
In Val d'Isère you can stroll along the high street on wide, covered pavements window shopping your way past Quiksilver to the pedestrianised zone near the tourist office, featuring brands like Oakley, Columbia and Odlo.

From there you can keep walking to the Rond Point des Pistes, from where the Solaise and Olympique lifts leave from or take a visit to the Club des Sports.

The more compact nature of Val d'Isère means that the resort simply has a better atmosphere and, of course, you can be in any number of après-ski bars (see below) within a few minutes.


The Choice of Catered Chalets in Val d'Isère
Although some companies offer apart-chalets in Tignes, meaning self-catering apartments that are staffed so meals can be provided, in Val d'Isère you have a wide choice of 'real' catered chalets.

Le Ski are award-winning specialists in catered chalet holidays and offer 10 chalets in Val d'Isère ranging in size from 6-16 guests.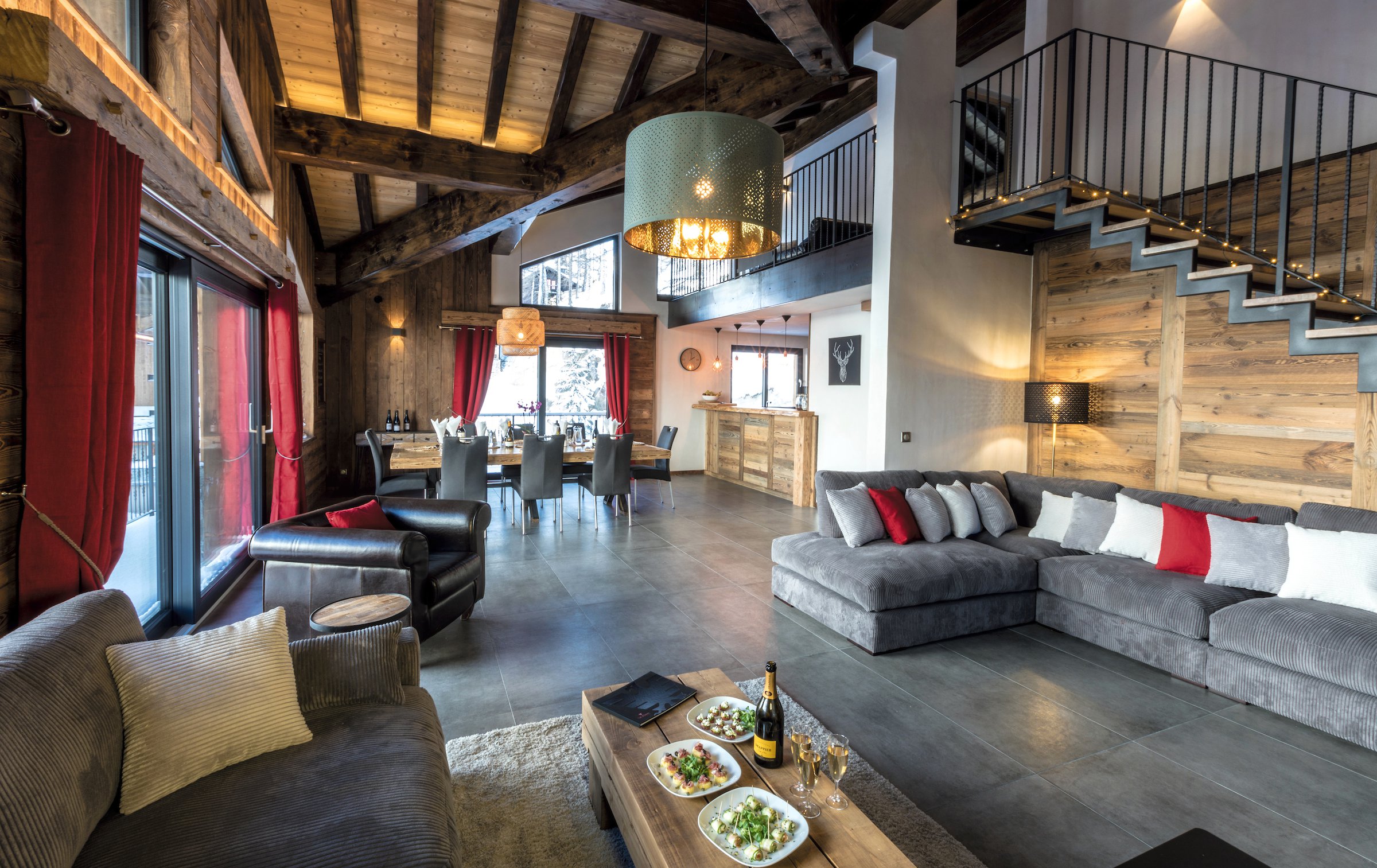 Skiing to the Door (which can do in Val d'Isère!)
While it's true that it's possible to ski to the door of many properties in Tignes, don't imagine that it's not possible in Val d'Isère.

Our luxury chalets in La Daille – Chalets Angelique and Kanjiroba - are literally across the road from the bottom of the slopes, as is Chalet Du Berger.

You can't actually ski to the door of our chalets in Cacholet, but we offer a private minibus transfer to and from the slopes for all of our guests – and of course you have the extra bonus of a hot tub to relax in at the end of the day.
Enjoy the full Espace Killy ski area
Whether you stay in Val d'Isère or Tignes, you can still enjoy the full 300km of the Espace Killy area – the 8th largest ski area in Europe.

We always recommend you buy a full Espace Killy lift pass, so you can get the most out of your holiday.

The only circumstances we don't think it's necessary is if you are a beginner. If this is the case, you should definitely be staying in Val d'Isère (see point 7 below).
Treeline skiing in bad weather
One of the great advantages of Val d'Isère over Tignes is that when the weather turns bad, you can simply head over to Fornet, or the descents from Solaise or La Daille and ski down through the trees. In poor visibility, the trees will help you with definition and to find your way down the mountain.

In Tignes, the only tree-lined runs are down to Brevieres and just above Les Boisses.
Beginners don't need a full pass
Val d'Isère is a much better choice than Tignes for beginners.

There are two free beginners' areas, in La Daille and the Rond Point des Pistes, meaning you won't need a lift pass, at least for your first few days.
Better Après-Ski
Not many people would argue that Tignes has better après than Val d'Isère! Tignes not only lacks any discernible centre to the resort, there's no connectivity in terms of après ski.

Val d'Isère is famous worldwide for its bars. Dicks Tea Bar has been pulling in season workers and holiday makers since 1979 and the resort is the site of the original La Folie Douce, renowned for its 'outdoor clubbing at altitude' concept.

Sadly bars such as the Pacific and Moris have now closed, but classic venues like Bananas, the Saloon Bar, Cocorico, Café Face and Le Petit Danois all still draw the crowds.
Catered Chalets in Val d'Isère

Le Ski offer ten catered chalets in Val d'Isère, ranging in size from 6 to 16 guests.

Le Ski's chalets are based in three different locations in La Daille, Le Joseray and Le Cacholet. All chalets have excellent facilities including hot tubs in our Cacholet properties.

Please contact us for advice on the best chalet for you or check availability online now.