Ski Chalets 2021-22





FREE LIFT PASSES, FREE CHILDCARE, FREE GROUP PLACES


WE ARE 67% FULL FOR THE WHOLE OF NEXT WINTER.
PEAK DATES ARE ALMOST FULL. DO NOT DELAY!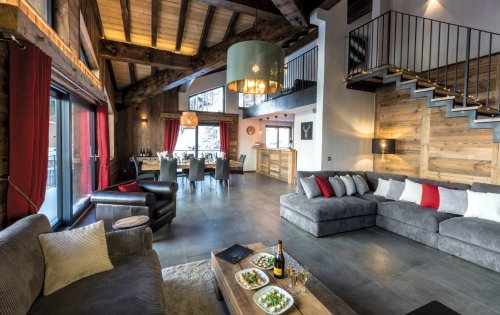 We are skipping a season and not skiing this winter. Whilst this is very sad, Le Ski is already looking forward to next winter...and it's busier than ever!

Le Ski is running its usual programme of 32 catered chalets with flights and transfers.

There are far fewer catered chalets available nowadays so please call 01484 548996 and get in there early...
FREE lift passes on 6 dates !
Save up to 300€ each
For 21st December and all five January departures (4, 9, 16, 23 and 30 January) we offer a FREE 6-day Espace Killy or Three Valleys pass for everyone. Please note the 4th January 2022 departure (Tuesday to Sunday) is only 4 days skiing so a 4 day pass will be given.

You must use a Le Ski flight and pay your balance by 1st October 2021 to qualify for free lift passes. This free lift pass offer closes 31st July 2021

Read more about lift passes here
What's included on a Le Ski holiday?
Full details of everything we include on our holidays are here. Please note that for 2021-22 we are continuing with 5 days catering in all our chalets and providing canapes on all those nights with either Champagne (Sunday) or fizz (other nghts). Please note 4th January departure is 4 nights catering for the 5 night holiday.

December 2021 departures are on Tuesdays
Because next Christmas and New Years days are both Saturdays we can't operate our usual Sunday departures (who wants to leave the house early on Boxing Day?!). Therefore we will be operating:

Tuesday 14th December 2021
Tuesday 21st December 2021
Tuesday 28th December 2021
Tuesday 4th January 2022 (5 nights)
Sunday 9th January 2022


Give us a call on 01484 548 996 or mail@leski.com to find out more.
FREE or HALF-PRICE childcare in La Tania all season!

Under 7s get free childcare, save up to £300 per child


7-12 year olds get half-price childcare, save up to £150 per child
VALID ALL SEASON THIS IS SUBJECT TO AVAILABILITY. PLACES FILL EARLY!
Childcare places are strictly limited as we operate using UK carer:child ratios, so book early to avoid missing out. All offers on this page end on 31st July 2021

Read more about our childcare here
Loyalty discounts
We count ourselves very lucky to have such loyal customers who choose Le Ski for their ski holiday out of all the other operators.

How our loyalty scheme works
If it's your third holiday with us in a five season period we'll give you 10% off.

Please note that loyalty discounts only apply for holidays taken in the last 5 years and to full priced bookings. Discounts of over 20% cannot be combined with loyalty bonus.

Child discounts
(age on departure date)
Courchevel and Val d'Isere
2-4 year olds deduct 15%
5-12 year olds deduct 10%

La Tania
2-4 year olds deduct 20%
5-12 year olds deduct 15%

Infants
£185
FREE places for groups


Save up to £2512


These enhanced group discounts are for 2021-22 bookings made by 31st July 2021
Chalet (sleeps) = FREE PLACES

Courchevel
Mazot (8) = 0.5
Orchidee (8) = 0.5
Golden Eagle (9) = 0.5
Eagle's Nest (10) = 1
Le Notus (10) = 1.5
Prem de Cord (10) = 1.5
Rikiki (22) = 2

La Tania
Le Rabel (23) = 3
MarMau (23) = 3

Val d'Isere
Kanjiroba (10) = 1
Belle Etoile (10-12) = 1
Angelique (12) = 1.5
Bel Air (14) = 2
Roc Merlet (14) = 2
La Saulire (14) = 2
Bellevarde (14) = 2
Du Berger (16) = 2

Please note that you must fill the chalet at the time of original booking. Later additions will not count towards free places.

As well as our usual free places for filling a chalet we'll also be offering A FREE place for every 8 people booking in Val d'Isère chalets Bellevarde, Saulire, Roc Merlet, Bel Air, Du Berger and Angelique so you don't even have to fill the chalet, just find seven friends...

Free places apply on all dates unless a free ski pass is being given.