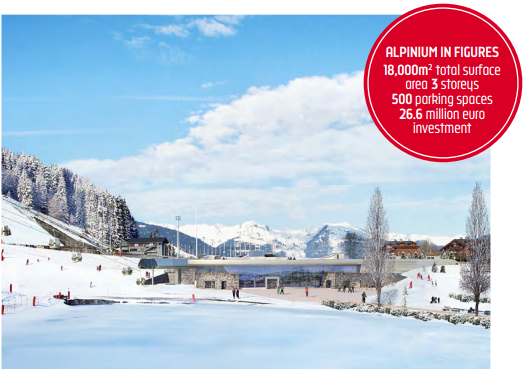 New to Courchevel for 2019/20

Dan Brocklehurst 09-Aug-2019
The 3 Valleys team are at it again with lots of new developments coming to Courchevel and La Tania for the 2019/20 season.
Lifts
In Le Praz there are some dramatic redevelopments taking place, with the entire central lift station being replaced by the new 'Alpinium' building. This sleek new departure station will be situated next to the Le Praz lake and in addition to the new Le Praz bubble it will house a two storey car park, a roof terrace (in preparation for the 2023 world cup finish area), tourist information, children's play areas and ski lockers.
The updated Le Praz gondola itself will now have 10 seats per bubble and carry passengers up to 1850 in just 6 minutes, which will raise its carrying capacity from 955 to 2,400 people per hour. The top of the lift will be in a much more accessible location in 1850 as well, to further increase the convenience.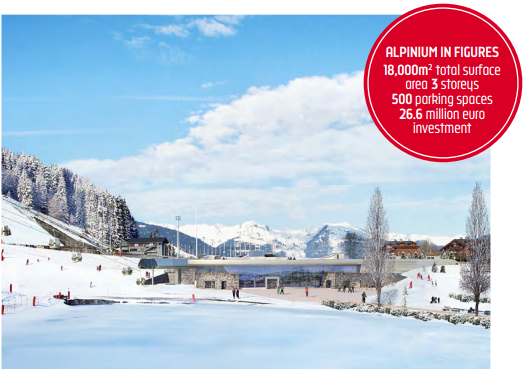 Aquamotion is also going to be much more accessible with a new four seater chairlift going up to 1850 from the Hotel L'Ecrin Blanc opposite the swimming pool complex. The lift will be connected to the rest of the mountain by a new blue run.
On the mountain
The Creux Noirs chairlift will be back in operation after a short hiatus last year. The area accessed from the top of this mountain is now being called the 'Freeride LAB', with all of the pistes being left ungroomed throughout the winter. For anyone seeking fresh powder this will be the place to go, and with the added comfort of the piste security on-hand you can enjoy your turns without constantly checking up the hill.

The Courchevel 'natives' are also moving to reclaim their territory in the valley of Indiens and will be present throughout this winter, the Western Ski Park will also still be available for beginners to enjoy. Skiers will be able to meet Kaya the brave little Native American and his silver fox, the camp will also feature games to 'delight all 5 senses'! No one is sure why the Native Americans decided to move up to the Western Ski Park in the first place but some suspect it may have had something to do with the wolves hunting deer on their doorsteps.
Chalets
Of course we also have a few new developments in Courchevel with the addition of three new chalets,
Golden Eagle
,
Eagle's Nest
and
Mistral
. If you haven't had a look at these new properties then please feel free to have a
browse
, we promise you won't be disappointed.