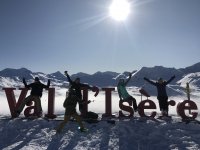 Resorts re-open: socially distanced summer skiing

Steph Davidson 05-Jun-2020
Val d'Isère is re-opening for socially-distanced summer skiing. Here's how it will be made safe & what the snow is like.
Skiing in Val d'Isère from tomorrow

Blessed with some exceptional sunshine these last few weeks, a summer stay-cation in the UK wasn't sounding too bad. However, hearing that European ski slopes are starting to re-open… it's got us itching with excitement and looking forward to getting back to France this winter.

Unable to wait until then, and with last season cut short, some European resorts have already re-opened for summer skiing – sounds tempting, doesn't it? We've already seen success stories with Hintertux and Zell am See in Austria and Chamonix in France welcoming visitors back. Val d'Isère, where we have 10 chalets, and neighbouring resort, Tignes, are set to follow suit where glaciers will be open for snowsports. And would you believe, it's snowing!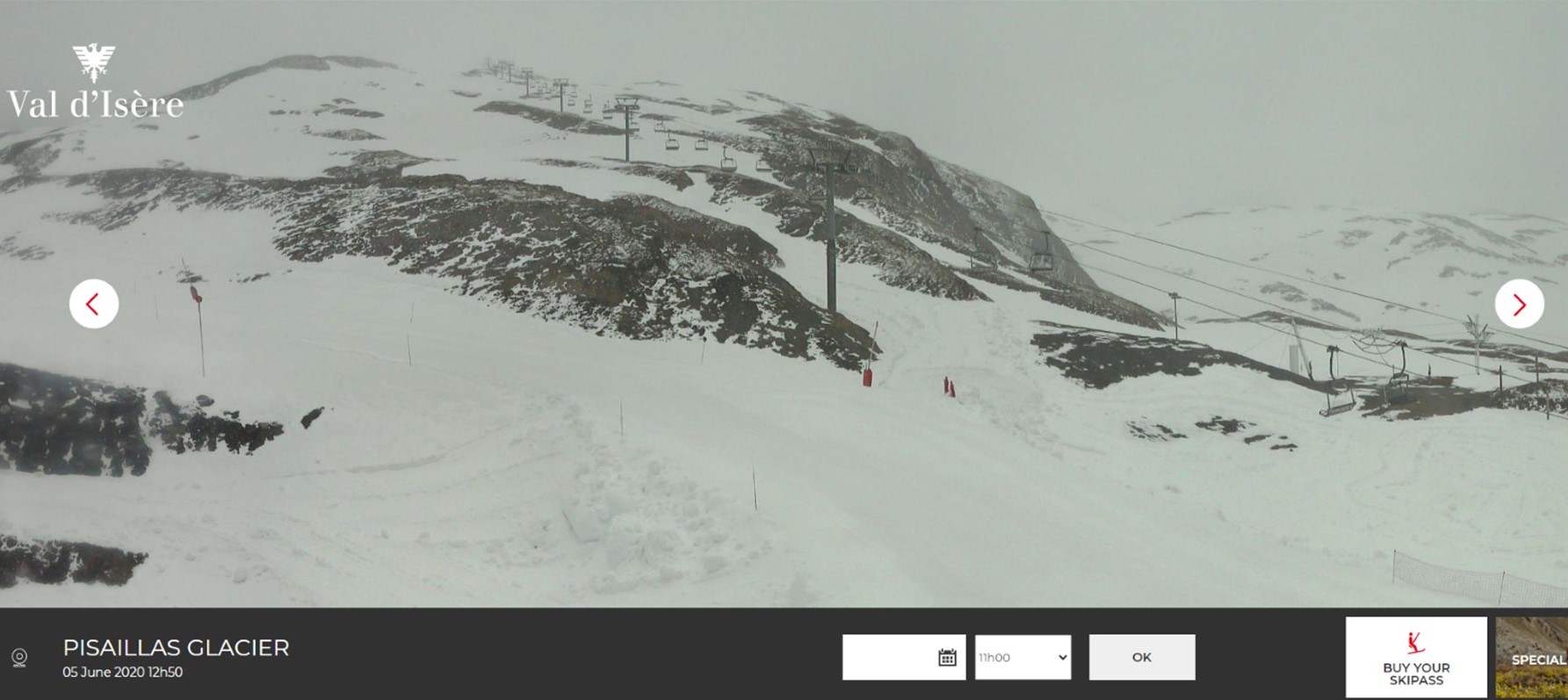 Pisaillas Glacier webcam 5th June Val d'Isere.com

How is it being made safe?

Social distancing is still a must, so measures are in place to ensure visitors' safety to those resorts which are open this summer. In Chamonix, the Aiguille du Midi cable car was shown to have markers on the floor to ensure skiiers stand at a safe distance from one another during their mountain ascent. You can find out more here.

A system is in place to limit the number of skiiers and snowboarders on the Pisaillas glacier, Val d'Isère, when it re-opens on June 6th. A maximum of 600 people will be allowed up at a time and to enforce this, visitors must book a time slot for when they want to go. Other measures include having to wear a mask and plenty of sanitisation points are on the mountain. There's more on that here.
Is there much snow?

During the winter, our snow-sure resorts in the 3 Valleys and Val d'Isère saw some massive dumps of snow this season. In a far cry from our early summer-scorcher back home, Val d'Isère is set to have yet more snow!

Unlike Subai in Austria and Levi in Finland where snow is being preserved under carpets and sheeting, Val d'Isère had over 10cm in its forecast earlier this week and has a few centimetres on the way next week too. A white dusting of the white stuff can be seen on the resort's webcams and the pisteurs are back to work, smoothing out the runs from the Cascades and Montets lifts which will be open from tomorrow.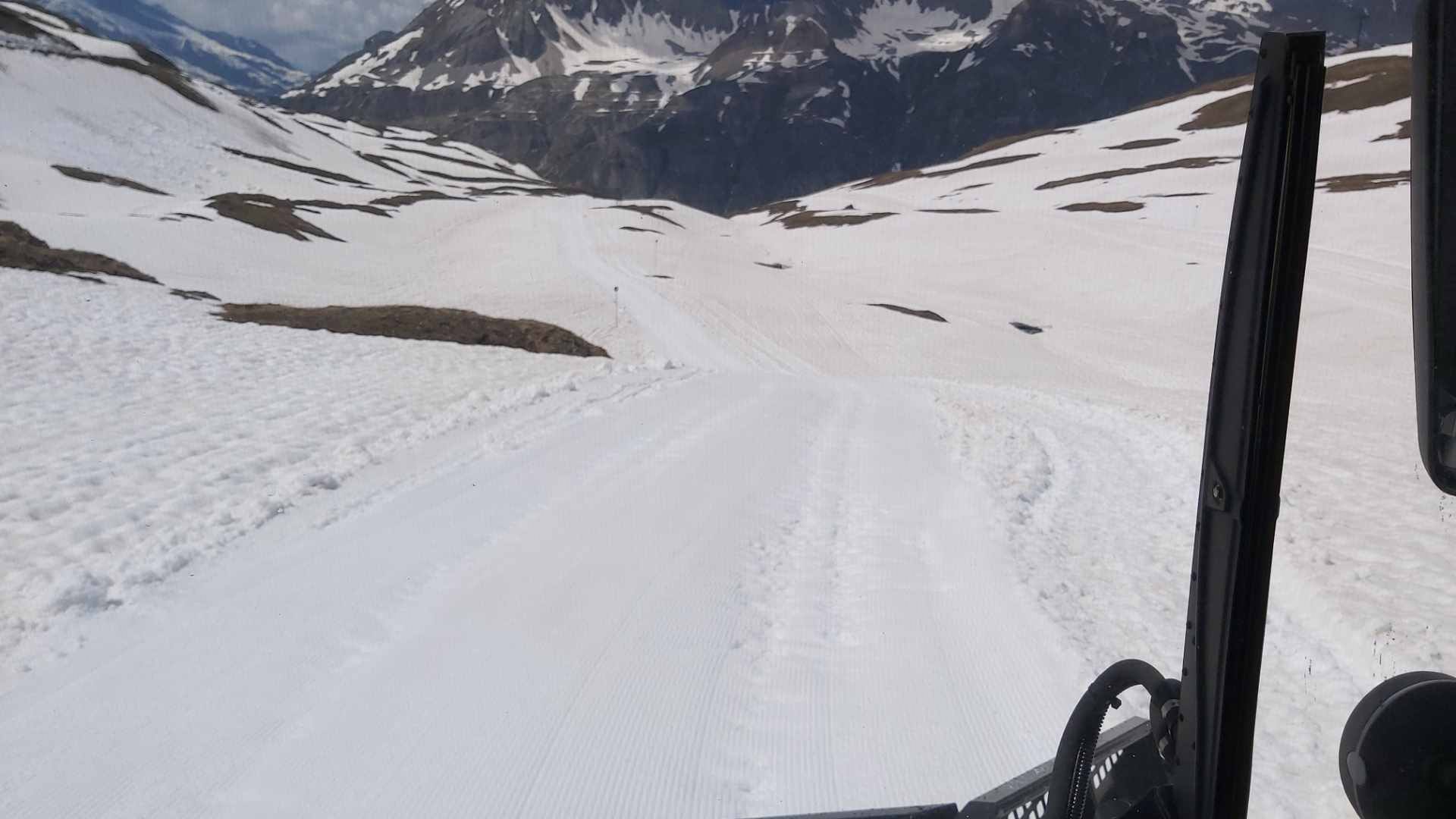 Piste grooming on the Pisaillas glacier this week CREDIT: Pisteurs Secouristes de Val d'Isere

What about restaurants?

With cuisine a quintessential part of French culture, when you think of France it's easy to daydream of the taste and smell of freshly baked baguettes and richly roasted coffee. So, it's re-assuring to hear restaurants started to re-open as of June 2nd. This involves social distancing measures - limiting the size of groups dining together and tables being spaced a minimum of 1m apart.
What about next season?
These smaller scale success stories will hopefully pave the way for the wider-scale re-opening of resorts next season. We understand that times are uncertain so we have a money-back guarantee on all of our bookings. As always, we also have some fantastic early booking offers to help you look forward to the coming winter. From free lift passes, to half-price childcare and free places for those travelling in groups - we look forward to seeing you then!