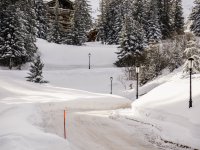 What's on this week 16th - 23rd April 2017

Bettie Griffiths 16-Apr-2017
Val d'Isere

Adventure and Discovery Film Festival
Tuesday 18th – Friday 21st April, All Day, Centre du Congres
The Festival du Film Aventure et Decouverte showcases short documentaries featuring at least one of the following themes: adventure, exploration, ethnic encounters, sport or expeditions. Eleven of the best will be shown throughout the week to be judged by a jury of well-known adventurers and by the public.

Entry to the films is free and each one is followed by a debate with the film-maker; it is a real shared experience that grows in popularity and diversity year on year. The festival has been running annually since 1996 and goes from strength to strength each year - worth checking out. Ask at the Tourist Office or check their website for the full schedule.

Backstage in Val d'Isere
Thursday 13th April, 15:45 – 16:45, Solaise ski pass office – Free
Come backstage in Val d'Isere to see what really goes on behind the scenes; you can find out how artificial snow is made and visit the machine room. Check out how artificial snow is made, the inner working of the Olympique Cable Car or how avalanches are triggered. You can also learn about Catex avalanche blasting and visit the rescue post. It is necessary to sign up in advance before Wednesday 15:00.