We asked whether you should rent or buy skis and boots. Thank you for all your great comments and advice: we had a great response again. Overall your view on whether it's better to rent or buy ski and boots was pretty clear – allowing for a few caveats.

Here are the final scores on the doors, plus a selection of some of the best contributions:

'Rent skis, but buy boots' – 57%
'Buy your own boots and skis' – 36%
'Rent both skis and boots' – 7%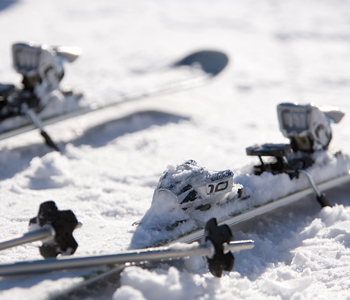 Mike Clubbe (Winner of the £50 John Lewis voucher)

The short answer is 'it depends'.

If you're a good skier and you didn't pay too much for your skis, and often go more than once a year, then it can be a real bonus to have familiar skis as soon as you get to resort. They will feel familiar like an old pair of shoes and there's no learning curve – no matter how good a skier you are it always takes a while to get used to a different pair of skis. Additionally, if you time it just right you can arrive in resort, dump your bags in the chalet, clip on your skis, go straight to the lift pass office and get a couple of hours in on the first day.

A decent set of skis is likely to set you back £500-£600 with bindings, add to this £20-£30 servicing costs every other year and £35 carriage charge and the economics don't easily balance against paying typically €100 a week for the latest model of hire skis.

But if you take an end of season break you can pick up some lovely skis in resort for around £250 including bindings. Similar bargains can be found here in the UK, especially online. So if you usually go away a couple of times a year the scales can tip very much in favour of buying your own – they'll pay for themselves in a couple of years' time and you have all the benefits of the familiarity and being straight out on the slopes.

However, if you're not such a good skier and your skis tend to choose their own direction then maybe rentals are the safe bet. The same is true if there's little snow, such as at the very beginning of this winter: I went at New Year and left my skis own at home, renting in resort instead. Remember, they can get wrecked in an instant – and in some resorts theft is a real problem too. Not a problem if you take out insurance from the hire shop.

Finally – who are you skiing with? I have 3 kids – and when you turn up somewhere like Chambery and have to walk all your bags across to the coach without trolleys while your wife has gone ahead with the kids – do you really want to carry another two pairs of skis on top of all the other clobber you have to cart across the car-park? One year I had to move 5 bags, 2 boot bags and 2 pairs of skis.

I have my own skis and use them as much as I can – but I only think it's worth it because I bought them in an end of season sale and I usually go at least twice a season.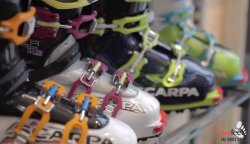 Photo (c) Profeet.co.uk


"Buy boots…"

Shirley Budden
Having suffered the pain of badly fitting boots (not to mention the smell of overused boots!) I am very happy to have my own boots. They are heavy, but we really don't need to pack too many clothes for the evening on ski trips. Seriously, we don't share shoes with other people, never mind strangers!

Helen Hannam
I recommend buying your own boots. After my first time skiing I swapped my hire boots four times in one week because they hurt or didn't fit properly. So I bought my own boots which fit perfectly and help me ski so much better.

Kathryn Edwards
Definitely buy your boots. I've always managed to put my boots in my hold luggage and still staying under 20kg so not an issue there.

Brian Ellis
I would always buy my own ski boots to bring on holiday. It's the only way to ensure a perfect fit every time. No pressure points and you can get the liners moulded to your feet. Who wants to wear someone else's sweaty, ill-fitting boots?

Jill Brocklebank
After a few years of ill-fitting hire boots I couldn't do without my custom boots and foot beds – it's life changing to have comfy boots.

Jan Lever
Second/third timers: buy boots (preferably with heat moulded liner for best fit/comfort). If you're on a budget, scour the end-of-season sales for discontinued colours/styles and grab a bargain! I've always been able to pack my ski boots and still keep under the 20kg luggage allowance; really pare down your clothing, don't take any clothes you won't wear and invest in merino base-layers and socks.

Melissa Amory
Buy your own every time. Boots have to fit properly and be comfortable, which is never certain with hire boots. Hire skis are abused and your own repay themselves after a couple of years.
Photo (c) Profeet.co.uk


"Buy Skis…"

Catherine Rushforth
As I tend to ski twice a year I have bought skis.

Kathryn Edwards
Skis are nice to have - we pre-book ski carriage and put two sets of skis in one bag (none of the airlines have ever queried the weight or bothered to check how pairs are in there).

Nigel Buckle
Don't buy anything until you have tried skiing! Once you are fairly proficient then consider buying your own skis. A good way to keep the cost down is to buy as the new models come in and get a bargain on last years.

Claire Perrot
We have our own kit but that is because we snowboard, and it is really hard to find decent snowboards and boots to hire. Even our children have their own snowboard kit.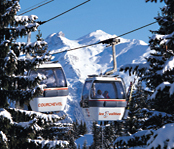 "Rent Skis…"

Jackie Hughes
Hire skis in resort from the shop closest to the slope to reduce the time you spend carrying them.

Shirley Budden
I'm happy to hire skis: I get to try the latest ones, and can always swap if the conditions demand different skis and can use the carriage cost I save on hiring better skis.

Alan Coates
We have our own boots but rent the latest top of the range skis. A decent pair of skis and bindings cost £700+. Servicing every year is £30+ and ski carriage is at least £35. Plus we don't have to carry the skis to and from the airport. We have been skiing since 1977 and ski twice a year - now in our 60s but we still ski most slopes with style and some speed!

Jill Brocklebank
I always hire skis though as I can't do with the hassle of lugging skis through an airport etc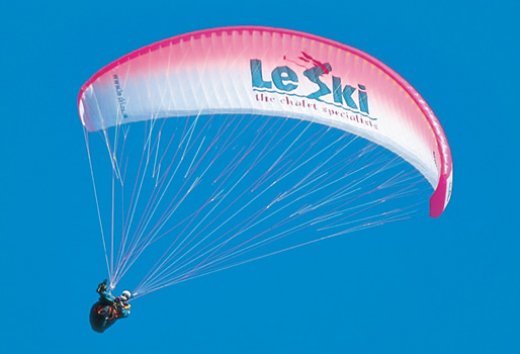 "Rent Boots…"

Jan Lever
First-timers: always rent boots so you can change if uncomfortable.



"Rent, then buy…"

Catherine Rushforth
My advice is to hire boots and change them as the week goes on to find the most comfortable ones, then buy them (they normally reduce what you have already paid for in hire already). This has worked very well for me after previously buying boots in the UK that became unbearably uncomfortable on the slopes!

Rachel Jones
It's very difficult when you have children/teenagers whose feet are still growing - it would get very expensive having to invest in new boots each year. Me and my husband have our own boots, but will always hire for the kids until their feet stop growing and then we'll buy.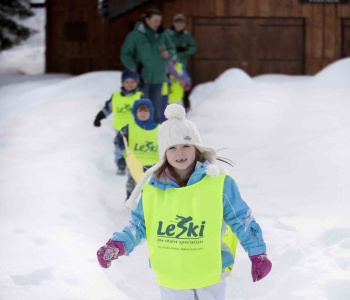 Thanks again for all of your contributions to our Travel Tips over this season. We appreciate your feedback and opinions.

And if you want to turn to the ski chalet holiday experts, and find out why 77% of our customers are either returners or recommended by other customers, then please do contact us.